Virgin River 4 is now streaming on Netflix! Teryl Rothery plays Muriel. The actress gives Chiffon Magazine all the details about her experience on Virgin River, as well as what she loves about her job.
Chiffon Magazine meets Teryl Rothery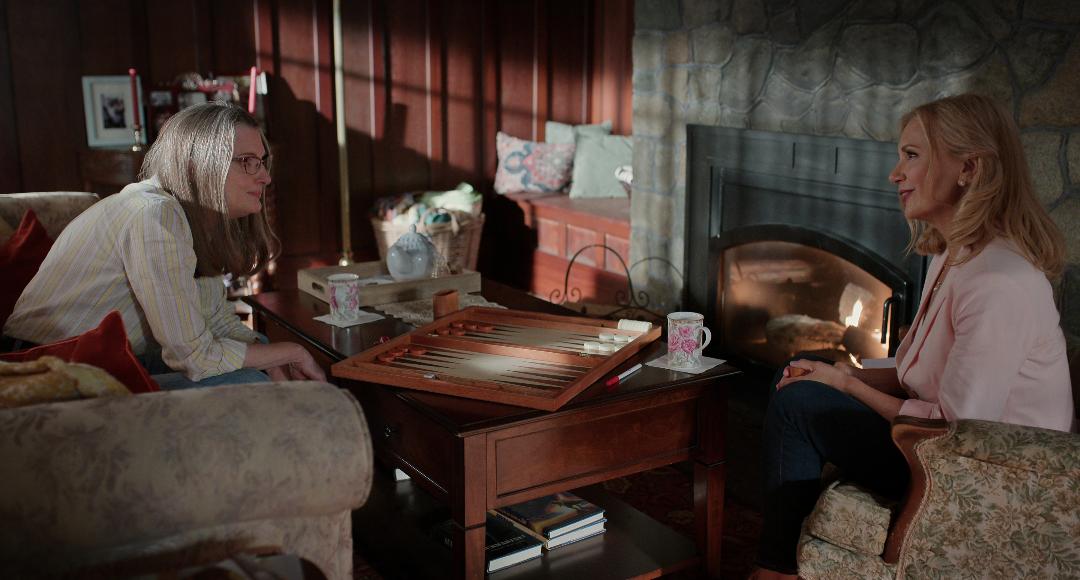 Welcome Teryl! How would you describe Muriel in this new season?
I would describe Muriel as Muriel. She is who she is. But the beauty of the past three seasons, and as you'll see in Season 4, is that we see more of "what's underneath it all". You know?
How did you feel playing Muriel? Would you say you're similar to her or are you like another character in Virgin River?
I'm very similar to Muriel as far as energy goes. Well, and of course the obvious that I'm an actress on the other side of 40. And we both have a vulnerability inside of us. I allow mine to be seen, whereas Muriel keeps it hidden behind that fabulous flirtatious side of her. She makes me laugh. I adore playing her. And in season 3 we started to see her allow some of that sensitive side of her show.
What is your favorite thing about this show?
My favorite thing about this show? Too many things to type, but I'll begin with the Virgin River Family. That is what we are. Production, producers, writers, crew, etc. along with a fabulous cast. We all like to have fun. There is much laughter, and fabulous work on this show. In front of and behind the camera. We have endearing characters, stunning locations, action, love, romance, comedy, sadness and loss….the list goes on and on.
How important is it to show in a series the strength and independence of women?
To me it's all about the telling of a story regardless of gender. Strength and independence in any human being is important.
Tell me about your experience working with Alexandra Breckenridge, Martin Henderson, Tim Matheson… How is the chemistry between the cast?
The chemistry within our cast is extraordinary. There is tremendous talent on this show. Sharing screen time with any of them is a joy.
When did you first realise that you wanted to become an artist?
I knew from a very young age that all I wanted was to be an actor. Although at the age of 4 I would say "I want to be a movie star!" I always loved putting on shows, and making people laugh. When I say people, I mean my family. I was incredibly shy as a young child. My grandmother put me into dance class to see if that would help me come out of my shell, and it did. Being on stage I was a different me. I loved it. And the same applies being in front of a camera. Sheer love and joy.
How do you perceive the changes in this industry as a woman?
I am loving how women are being written for these days. Soooo much strength and character, and with the time aging is being embraced as well. Could there be more? Absolutely.
As a viewer, what movies do you love?
I have a wide variety of movies I like to watch. I love to escape with a good Rom-Com, but I also love movies that stir up emotions. Sometimes we all need a good cry to make room for the laughter.
Who is director you'd love to work with?
Any director who knows how to portray the beauty in the picture, the imagery, who leads the cast and crew to tell a story, and can who can help the actor to bring out their full magic to create the character.
If you were to sum up the word "Freedom" in one image, what would it be?
Freedom……an eagle in flight.