Dive Club is now streaming on Netflix! Miah Madden plays Maddie. The actress gives Chiffon Magazine all details about her amazing experience on Dive Club, as well as what she loves about her journey.
How would you describe Dive Club?
Dive Club is an empowering teen mystery drama that showcases the true meaning of friendship, loyalty and girl power! Set on a tropical island, some would consider Cape Mercy to be paradise on Earth. That is until the dark secrets embedded in Cape Mercy's history unravel.
How did you prepare for the role of Maddie?
I started by creating her personality. From reading the script and the character synopsis I could tell she was intelligent, loyal and friendly; however, I dug deeper and based her on certain people in my life who had qualities that I wanted to bring to Maddie's character. This involved family, friends and even Rory Gilmore from Gilmore Girls!
What's your favorite thing about Maddie?
I love that Maddie isn't afraid to tell the girls that their plan is a bad idea. I sometimes, myself, struggle to find the confidence to tell people my honest opinion if I fear their response will create conflict, yet Maddie is so unapologetically honest with her friends and she has inspired me to be more secure in my opinions.
Favourite person on the set of Dive Club and why?
I loved filming with Georgia-May Davis. GM (as we call her) was always the most positive person on set, bringing a spark that lit up the whole room! We became such close friends off-set (I truly consider her to be one of best friends) so it was so great to be able to share moments with her on-screen too.
If you were to sum up the word 'Friendship' in one image, what would it be?
Friendship can be summed up in the scene where all the Dive Girls, despite their fears, agreed to do the scary Russian Wreck Dive. The Dive Club girls stopped at nothing, even if it meant confronting their worst nightmare, just to potentially find a clue on why and how Lauren disappeared. Now, this image of friendship comes as more of a metaphor- to the readers: you don't have to do a dangerous dive to prove you're a good friend haha!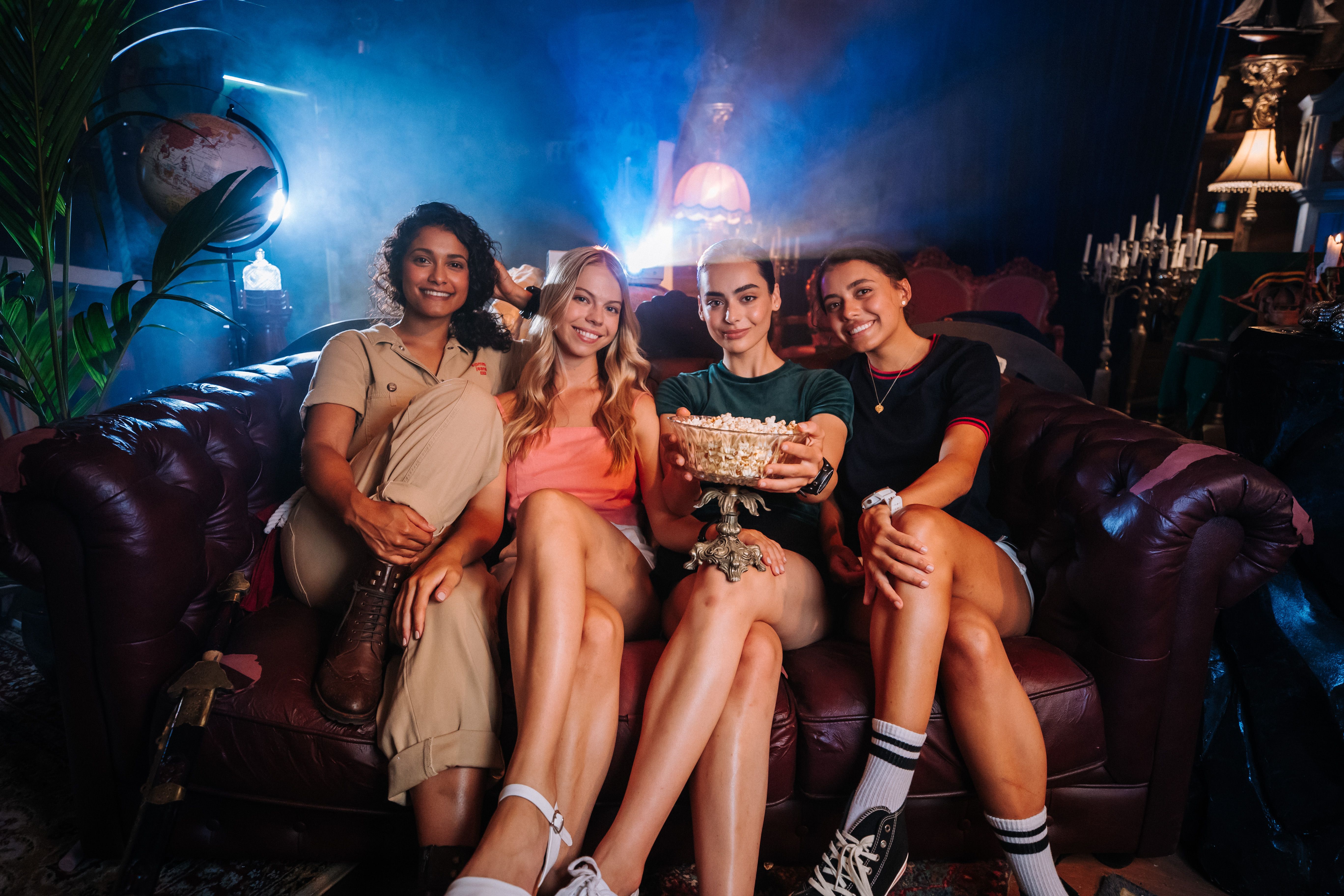 What is your dream role to play and why?
My dream role is one that tells an important story of the past. It sounds cliche but I would love to play a character that is based off a real person and I would love to have the honour of sharing their story. Great films that tell a true and important story are ones such as Lion starring Dev Patel. This film is one of my favourite movies! As an actor your greatest honour is sharing the story of someone who once could not.
As a viewer, what movies do you love?
My favourite movies besides Lion, mentioned above, would be Vacation starring Ed Helms – it never fails to make me laugh, and also Green Book starring Mahershala Ali (probably the greatest film I've ever seen).
As a young woman in 2021, how do you approach your profession?
I try to always remain professional, stay resilient, never give too much of myself away and always keep my personal life personal. Now, in the age of technology, it is so easy to display your life on social media, yet I have found that I find it easier to focus on my career and my profession when I can easily separate it from my personal life online.
How would you describe yourself?
I would describe myself as someone who is determined to achieve my goals, and someone who doesn't take themselves too seriously. My motto is: don't take life so seriously!
Chiffon Magazine incontra Miah Madden di Dive Club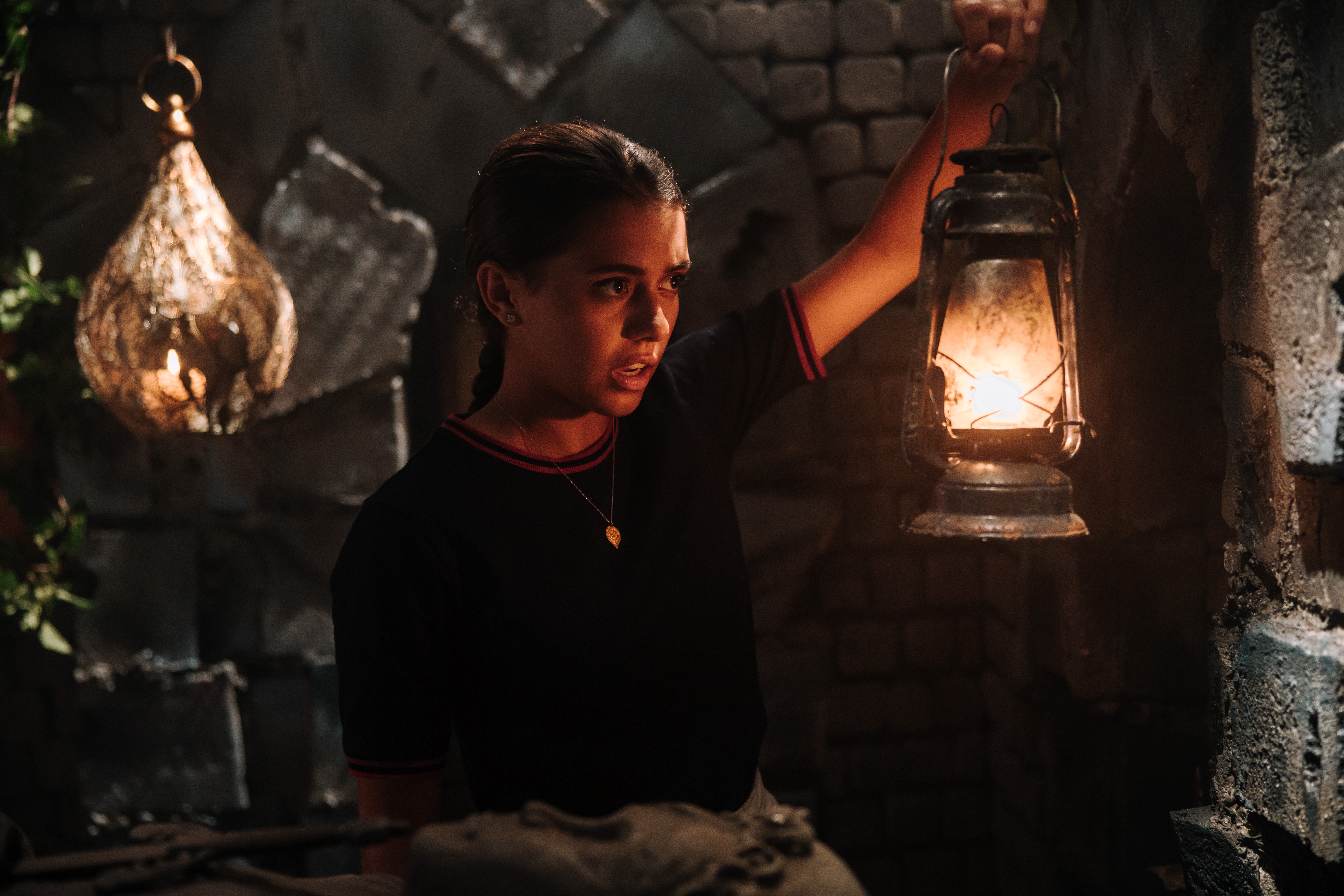 Dive Club – Un tutto nel mistero. Sulle rive di Cape Mercy, un gruppo di abili e giovani sommozzatrici indaga su una serie di segreti ed indizi, dopo la misteriosa scomparsa di una di loro. Nella serie, disponibile su Netflix, Miah Madden interpreta Maddie.
Come descriveresti Dive Club?
Dive Club è un teen drama misterioso che mette in mostra il vero significato dell'amicizia, lealtà e potere femminile! Ambientato su un'isola tropicale, alcuni considererebbero Cape Mercy un paradiso terrestre. Questo fino a quando gli oscuri segreti incastonati nella storia di Cape Mercy non vengono svelati.
Come ti sei preparata per il ruolo di Maddie?
Ho iniziato creando la sua personalità. Leggendo la sceneggiatura e la sinossi del personaggio ho potuto capire che era intelligente, leale e amichevole; tuttavia, ho scavato più a fondo e l'ho costruita, ispirandomiad alcune persone nella mia vita che avevano qualità che volevo portare al personaggio di Maddie. Questo ha coinvolto la famiglia, gli amici e persino Rory Gilmore di Una mamma per amica!
Cosa ti piace di questo personaggio?
Adoro il fatto che Maddie non abbia paura di dire alle ragazze che il loro piano è una cattiva idea. A volte, io stessa, faccio fatica a trovare la fiducia necessaria per dire alle persone la mia onesta opinione se temo che la loro risposta possa creare conflitti, eppure Maddie è così sinceramente onesta con i suoi amici e mi ha ispirato ad essere più sicura nelle mie opinioni.
Chi è la tua persona preferita sul set di Dive Club e perché?
Mi è piaciuto molto girare con Georgia-May Davis. GM (come la chiamiamo noi) è sempre stata la persona più positiva sul set, portando una scintilla che ha illuminato l'intera stanza! Siamo diventate così amiche intime fuori dal set (la considero davvero una delle migliori amiche) quindi è stato fantastico poter condividere momenti con lei anche sullo schermo.
Se dovessi riassumere la parola "Amicizia" in un'immagine, quale sarebbe?
L'amicizia può essere riassunta nella scena in cui tutte le Dive Girls, nonostante le loro paure, hanno accettato di fare la spaventosa Russian Wreck Dive. Le ragazze del Dive Club non si sono fermate davanti a nulla, anche se ciò significava affrontare il loro peggior incubo, solo per trovare potenzialmente un indizio sul perché e come Lauren fosse scomparsa. Ora, questa immagine dell'amicizia si presenta più come una metafora ai lettori: non devi fare un tuffo pericoloso per dimostrare che sei un buon amico! (ndr. Ride)
Quale è il ruolo che sogni di interpretare?
Raccontare una storia importante del passato. Sembra un cliché, ma mi piacerebbe interpretare un personaggio basato su una persona reale e mi piacerebbe avere l'onore di condividere la loro storia. Grandi film che raccontano una storia vera e importante come Lion con Dev Patel, uno dei miei film preferiti! Come attrice il tuo più grande onore è condividere la storia di qualcuno che, un tempo, non poteva condividerla.
Da spettatrice, quali sono i film che ami guardare?
I miei film preferiti oltre a Lion, menzionato sopra, sarebbero Vacation con Ed Helms – non smette mai di farmi ridere, e anche Green Book con Mahershala Ali (probabilmente il più bel film che abbia mai visto).
Da giovane donna nel 2021, come ti avvicini al tuo lavoro?
Cerco di rimanere sempre professionale, di essere resiliente, di non dare mai troppo di me stessa e di mantenere sempre personale la mia vita privata. Ora, nell'era della tecnologia, è così facile mostrare la tua vita sui social media, eppure ho scoperto che trovo più facile concentrarmi sulla mia carriera e sulla mia professione quando posso facilmente separarla dalla mia vita online.
Come ti descriveresti?
Mi descriverei come una persona determinata a raggiungere i miei obiettivi e una persona che non si prende troppo sul serio. Il mio motto è: non prendere la vita così seriamente!