Zibby Allen plays Brie in Netflix's Virgin River. The intense arc that she carried through the third season was extremely moving to watch. The actress gives us a surprising, imperfect and courageous woman. Zibby tells a human being's story with great transparency and a powerful realism.
Season three is now streaming on Netflix! Chiffon Magazine meets Zibby Allen.
What did you see in Brie that made you want to take her on?
Brie has a lot of characteristics I aspire to. She's strong, she's dauntless, she doesn't suffer fools. Personally I tend to be much more accommodating and deferential by nature, so I was instantly attracted to Brie's spice and confidence. Too, Brie's storyline in season 3 felt (and still feels) like an important one to tell. Her rape and her miscarriage are huge, emotionally impactful events… I really appreciated how Brie fought for a sense of control over her body as well as her feelings throughout the season. She wasn't perfect, but no victim ever is. I think there's value in capturing that side of a story like hers. I was excited by that opportunity.
Were there things that you were excited about exploring with her?
I was particularly interested in exploring this strong dichotomy in Brie of being very strong but utterly vulnerable at the same time. At her core she's wants to be able to trust others with her heart, but she's fighting a lot of mistrust that lives within her. I was instantly excited by that challenge.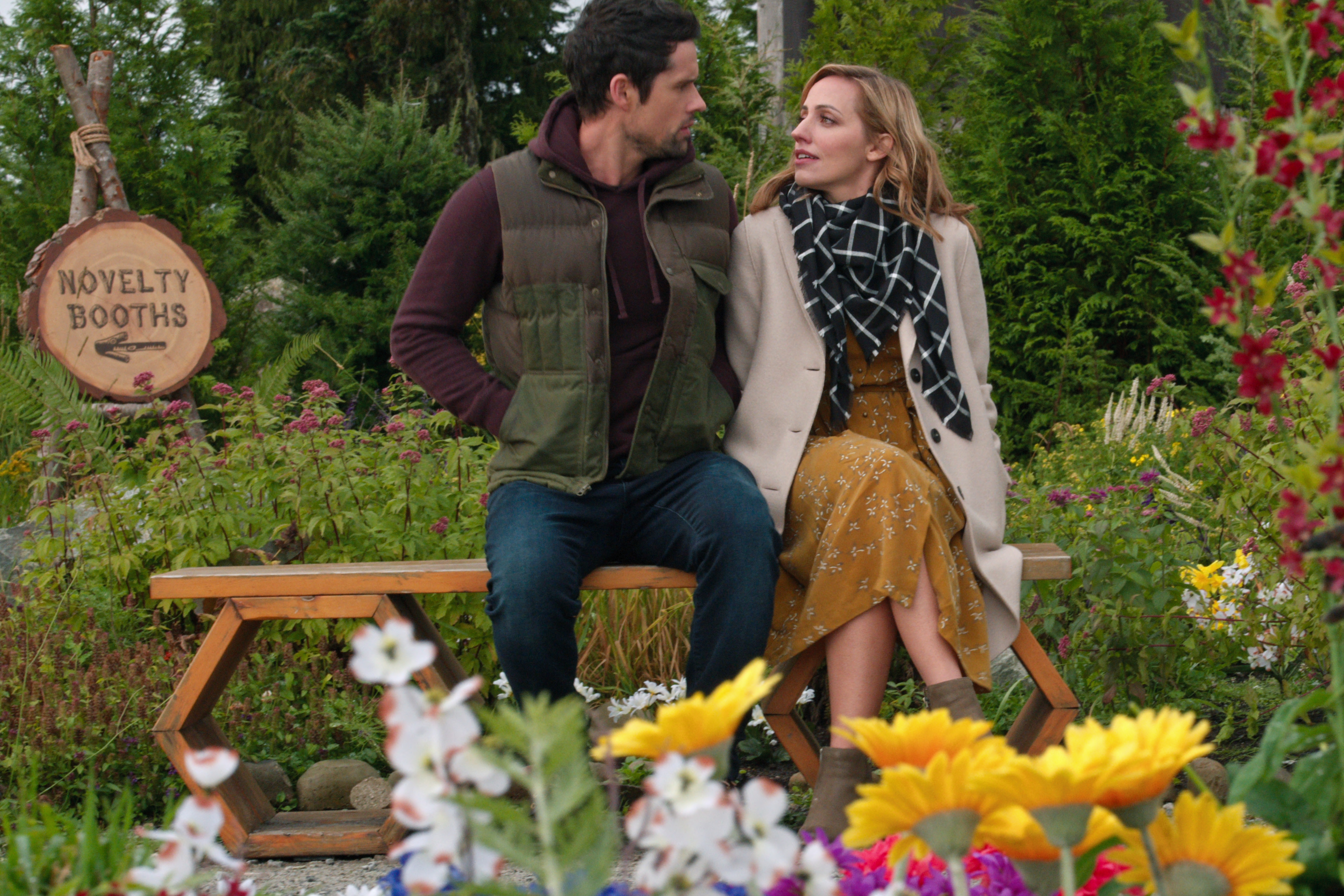 One of the most interesting and most complex relationships is the relationship between Brie and Brady. What do you make of their connection?
I think their connection is powerful and very unexpected for both of them. When Brie first meets Brady, she's 100% the instigator which, for her, is about gaining back a sense of control, acting out, and escaping the trauma she suffered prior to coming to Virgin River. And I don't think Brady had ever experienced that kind of confidence from a woman prior to Brie. So they're this strangely perfect recipe that evolves into a really passionate, forbidden, but also quite tender romance that I don't think either of them were planning on.
You have so many great scene partners. Who are some of your favorite actors on Virgin River?
Don't make me choose! I love them all! Of course, I had the pleasure of working most closely with Ben Hollingsworth (Brady), Alexandra Breckinridge (Mel) and Martin Henderson (Jack). As you know, they're all such gifted actors so working with them was a real joy. They bring a lot of fun, and a lot of heart to set. And although I didn't get to work directly with Tim Matheson (Doc), watching his work this last season broke my heart right open. He is such a compelling actor to me.
How would you describe Virgin River 3?
Virgin River 3 does not shy away from the drama…Ha! But I love that. I love that the show deals with real-life stuff that affects us all whether we're in a small town or a big city. I'd call this last season heartbreaking and heart-healing!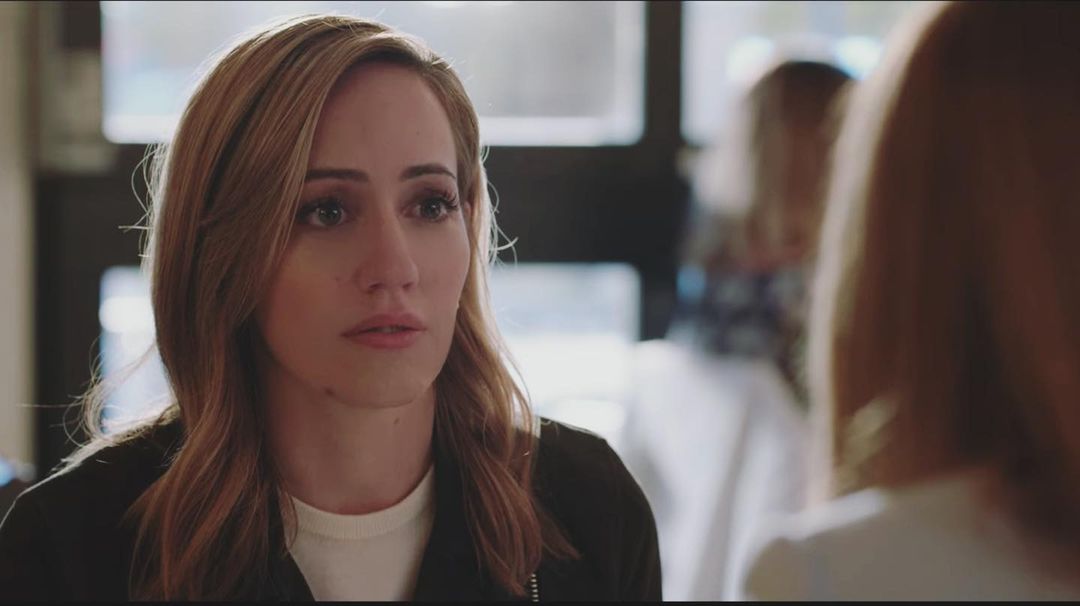 Is there a film or a television show that made you fall in love with acting?
There are so many honestly. But randomly, I do remember watching The Man In The Moon (starring Reese Witherspoon when she was just a young teenager) and feeling a very specific ache to be an actor. I was really young at the time, so I wonder how I'd feel watching it now.
What is your dream role to play?
I don't know. I like to think that the roles I'm meant to play find me, and when they do it's because I'm meant to do a dance with that character for a while. So I try not to put my will ahead of what's meant for me next. Much of my personal growth has happened through being able to play these different roles. That's already pretty dreamy, if you ask me.
Do you have people that inspire you?
Oh yeah. Honestly, anyone is liable to inspire me! Everyone has a story to tell. I've drawn some of my biggest inspirations from strangers I've met on a long train ride, or stuck in line at the post office. Human beings are amazing, resilient, creative, and full of valuable insight if I'm able to really listen and take them in.
What was the last film you watched?
Portrait of a Lady On Fire. Absolutely loved it.
How would you describe yourself?
Big heart. Big feeler. Intensely curious. Easily moved. Full of fear but also full of determination and drive.
If you were to sum up the word "Freedom" in one image, what would it be?
Hmmmm. To be an unbridled soul, moving gracefully throughout life with absolute authenticity. That image could be so many different things. But the one that pops into my head this moment for whatever reason, is of an old woman, naked, dancing her way down the sand on her way to the sea for a swim. Haha! Don't ask me why!
Chiffon Magazine incontra Zibby Allen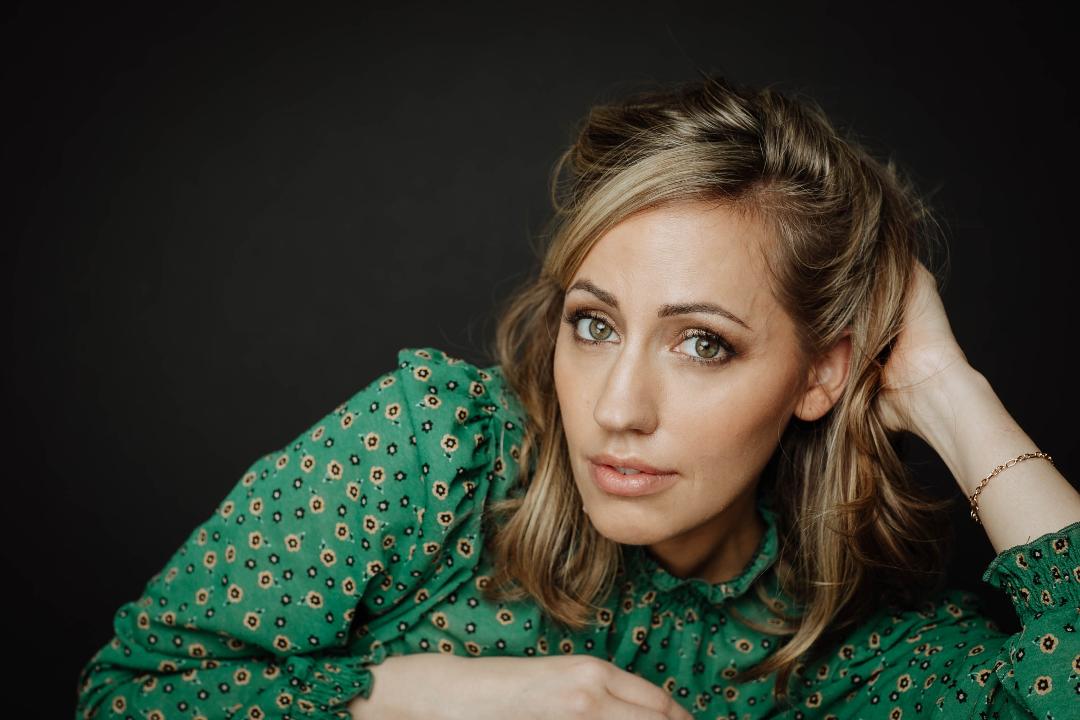 Zibby Allen interpreta Brie nella serie di successo Virgin River, disponibile su Netflix. L'intenso arco narrativo che la Allen ha mostrato all'interno della terza stagione è stato estremamente commovente da guardare. L'attrice ci regala una donna sorprendente, imperfetta e coraggiosa. Zibby racconta la storia di un essere umano con una grande trasparenza ed un potente realismo.
Cosa hai visto in Brie che ti ha fatto venire voglia di raccontarla?
Brie ha molte caratteristiche a cui aspiro. È forte, è intrepida, non sopporta gli sciocchi. Personalmente tendo ad essere molto più accomodante e deferente per natura, quindi sono stata immediatamente attratta dalle spezie e dalla sicurezza di Brie. Inoltre, la storyline di Brie nella terza stagione sembrava (e sembra ancora) importante da raccontare. Il suo stupro e il suo aborto spontaneo sono eventi enormi ed emotivamente impattanti… Ho davvero apprezzato il modo in cui Brie ha combattuto per un senso di controllo sul suo corpo e sui suoi sentimenti per tutta la stagione. Non era perfetta, ma nessuna vittima lo è mai. Penso che sia importante catturare quel lato di una storia come la sua. Ero entusiasta di quell'opportunità.
C'erano cose che eri entusiasta di esplorare attraverso questo personaggio?
Ero particolarmente interessata ad esplorare questa forte dicotomia in Brie di essere molto forte ma completamente vulnerabile allo stesso tempo. Nel profondo, vuole essere in grado di fidarsi degli altri con tutto il suo cuore, ma sta combattendo in quanto c'è molta sfiducia che vive dentro di lei. Sono stata subito entusiasta di raccontare quella sfida.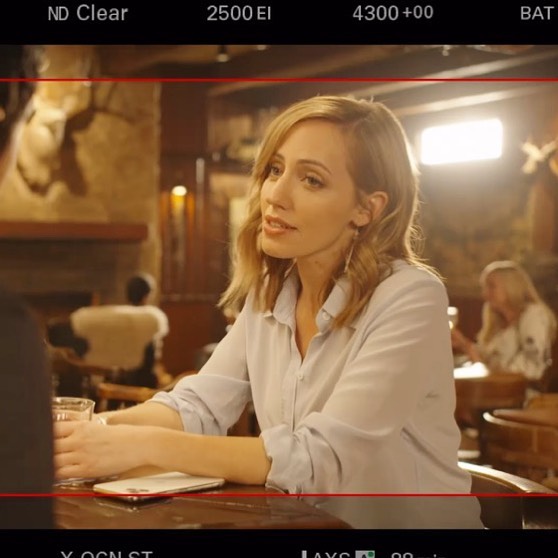 Una delle relazioni più interessanti e complesse è quella tra Brie e Brady. Cosa ne pensi della loro connessione?
Penso che la loro connessione sia potente e molto inaspettata per entrambi. Quando Brie incontra per la prima volta Brady, è al cento per cento quella che si spinge di più nella conoscenza, perché quel modo di fare riguarda il recupero del suo senso di controllo, l'agire e la fuga dal trauma che ha subito prima di venire a Virgin River. E non credo che Brady avesse mai provato quel tipo di sicurezza da parte di una donna prima di Brie. Quindi entrambi rappresentano una sorta di ricetta stranamente perfetta che si evolve in una storia d'amore davvero appassionata, proibita, ma anche piuttosto tenera che non credo che nessuno dei due stesse progettando.
Hai davvero degli ottimi partner di scena. Chi sono i tuoi attori preferiti in Virgin River?
Non farmi scegliere! Li amo tutti! Naturalmente, ho avuto il piacere di lavorare a stretto contatto con Ben Hollingsworth (Brady), Alexandra Breckinridge (Mel) e Martin Henderson (Jack). Come sai, sono tutti attori così dotati, quindi lavorare con loro è stata una vera gioia. Portano molto divertimento e molto cuore sul set. E anche se non ho potuto lavorare direttamente con Tim Matheson (Doc), guardare il suo lavoro nell'ultima stagione mi ha spezzato il cuore. È un attore così avvincente per me.
Come descriveresti Virgin River 3?
Virgin River 3 non si sottrae al dramma… ah! Ma mi piace. Adoro il fatto che lo spettacolo tratti di cose della vita reale che ci riguardano tutti, sia che ci troviamo in una piccola città o in una grande città. Definirei questa ultima stagione straziante e curativa!
C'è un film o una serie tv che ti ha fatto innamorare della recitazione?
Ce ne sono tanti sinceramente. Ma casualmente, ricordo di aver visto The Man In The Moon (interpretato da Reese Witherspoon quando era solo una giovane adolescente) e di aver provato un dolore molto specifico che mi portava a voler essere un'attrice. Ero molto giovane all'epoca, quindi mi chiedo come mi sentirei a guardarlo ora.
C'è un ruolo che sogni di interpretare?
Non lo so. Mi piace pensare che i ruoli che dovrei interpretare mi trovino, e quando lo fanno è perché sono destinata a ballare con quel personaggio per un po'. Quindi cerco di non anteporre la mia volontà a ciò che è destinato a me dopo. Gran parte della mia crescita personale è avvenuta grazie alla capacità di interpretare ruoli diversi. È già abbastanza un sogno, se me lo chiedi.
Hai persone che ti ispirano?
Oh sì. Onestamente, chiunque può ispirarmi! Tutti hanno una storia da raccontare. Ho disegnato alcune delle mie più grandi ispirazioni da estranei che ho incontrato durante un lungo viaggio in treno o in coda all'ufficio postale. Gli esseri umani sono straordinari, resistenti, creativi e pieni di preziose intuizioni se io stessa sono in grado di ascoltarli davvero e accoglierli.
Quale è stato l'ultimo film che hai visto?
Portrait of a Lady On Fire. Mi è piaciuto moltissimo.
In che modo ti descriveresti?
Un grande cuore. Un grande feeler. Intensamente curiosa. Facilmente in movimento. Piena di paura ma anche piena di determinazione e grinta.
Se dovessi riassumere la parola "Libertà" in un'immagine, quale sarebbe?
Vorrei essere un'anima sfrenata, che si muove con grazia per tutta la vita con assoluta autenticità. Quell'immagine potrebbe essere tante cose diverse. Ma quello che mi viene in mente in questo momento per qualsiasi motivo, è l'immagine di una vecchia donna, nuda, che balla sulla sabbia mentre si dirige verso il mare per una nuotata. Ahah! Non chiedermi perché!