Daisy Edgar-Jones interpreta Mina Murray nel nuovo audiolibro di Dracula. La star di Normal People ha prestato la sua voce per il progetto di Audible 8. Pubblicato per la prima volta nel 1897, Dracula è un romanzo epistolare, la sua narrazione è composta da lettere, diari e articoli di giornale. La storia prende vita, in modo sorprendente, in questa nuova produzione Audible con protagonisti un gruppo di attori che provengono dalla TV e dal cinema. Tra le voci narranti della storia di Bram Stocker , in uscita il 21 ottobre, insieme a Daisy Edgar-Jones troviamo: Patricia Allison di Sex Education, Rachel Atkins, Jason Forbes, Theo James di Divergent, Harry Myers, Himesh Patel e Jason Watkins di The Crown.
La sinossi di Dracula
Quando Jonathan Harker visita la Transilvania per aiutare il conte Dracula nell'acquisto di una casa a Londra, scopre presto alcune cose strane e scioccanti sul suo nuovo cliente. E poi in Inghilterra iniziano a succedere cose strane: una nave apparentemente senza equipaggio fa naufragio al largo della costa di Whitby, una giovane donna scopre strani segni di puntura sul collo e il detenuto di un manicomio è entusiasta del "Master" e del suo imminente arrivo.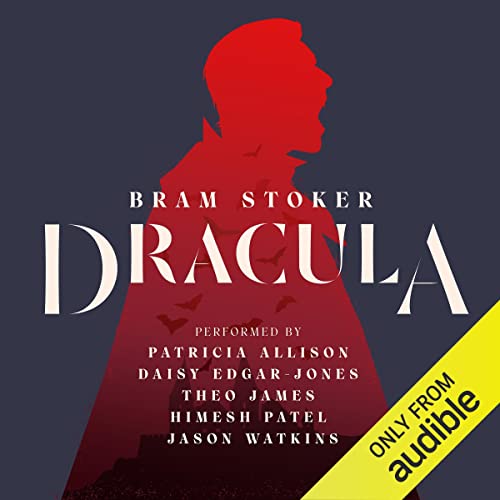 La carriera di Daisy Edgar-Jones
Dopo il grande successo conquistato grazie al ruolo di Marianne nell'acclamata serie Normal People, tratta dal romanzo di Sally Rooney, la carriera di Daisy Edgar-Jones è ricca di nuovi progetti. A giugno 2022, l'artista arriverà sul grande schermo come protagonista del film Where the Crawdads Sing, tratto dall'omonimo romanzo della scrittrice Delia Owens. Nelle ultime settimane, Daisy Edgar-Jones ha iniziato le riprese della serie Under The Banner Of Heaven, tratta dall'omonimo libro, scritto dal saggista Jon Krakauer. Inoltre, la vedremo presto al Cinema con l'atteso thriller Fresh, di cui è protagonista insieme a Sebastian Stan.