The Queen's Gambit, la serie Netflix con protagonista l'attrice Anya Taylor-Joy, ha conquistato l'Emmy 2021 come Outstanding Limited or Anthology Series. Inoltre, Scott Frank ha vinto l'Emmy per la miglior regia.
William Horberg, produttore esecutivo della serie, durante la serata, ha ringraziato Netflix che ha creduto fin da subito alla storia raccontata, in modo sorprendente, da Anya Taylor-Joy: "Hai fatto la cosa più rara di tutti: hai rischiato con un materiale rischioso e ti sei fidato dei registi".
E alla protagonista di The Queen's Gambit, Anya Taylor-Joy, Horbergs ha riservato una dedica speciale: "Cosa posso dire? Hai riportato il sexy negli scacchi e hai ispirato un'intera generazione di ragazze e giovani donne a rendersi conto che il patriarcato non ha difese contro le nostre regine".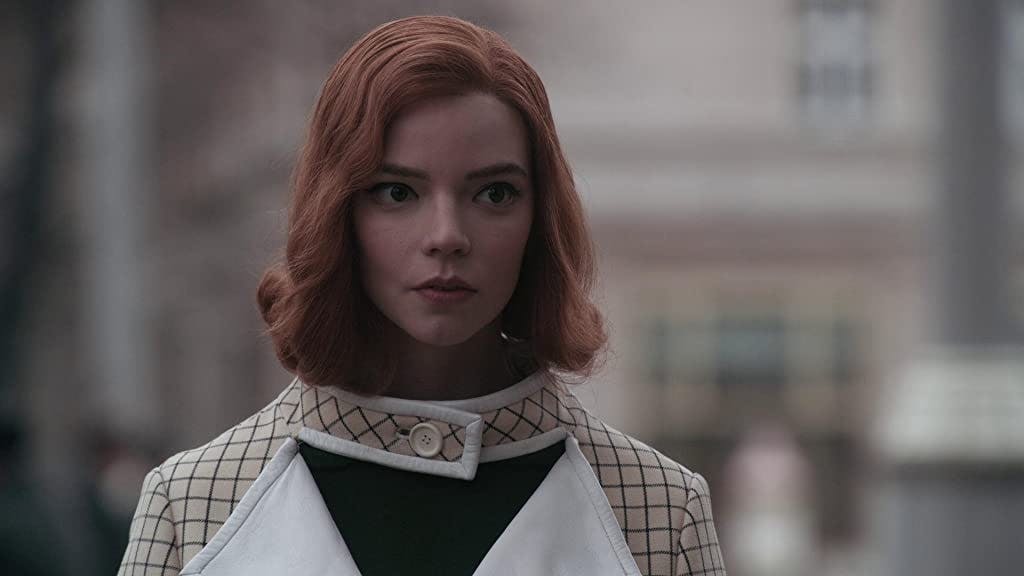 The Queen's Gambit
Tratta dal romanzo di Walter Tevis, la miniserie drammatica di Netflix The Queen's Gambit è una storia di formazione che esplora il prezzo della genialità. Crescendo in un orfanotrofio del Kentucky verso la fine degli anni '50, la giovane Beth Harmon scopre di avere un talento incredibile per gli scacchi mentre sviluppa un problema di dipendenza dai tranquillanti che lo stato somministrava ai bambini come sedativi. Tormentata dai propri demoni e sospinta da una miscela di narcotici e ossessioni, Beth si trasforma in una figura eccentrica, estremamente abile e glamour, decisa a superare i confini tradizionali del mondo prettamente maschile delle gare di scacchi. La serie è diretta e sceneggiata dal candidato a due premi Oscar Scott Frank, mentre i produttori esecutivi sono lo stesso Frank, William Horberg e Allan Scott, che è anche il coideatore. Nel cast insieme a Anya Taylor-Joy, troviamo: Marielle Heller, Thomas Brodie-Sangster, Moses Ingram, Harry Melling e Bill Camp.