Just Go with It (Mia moglie per finta) è approdato su Netflix il 20 agosto ed è tra i film più visti degli ultimi giorni. La commedia di successo del 2011, diretta da Dennis Dugan, ha come protagonisti Adam Sandler e Jennifer Aniston. Al centro della storia c'è Patrick, un chirurgo plastico, che per riuscire a conquistare la donna dei propri sogni, chiede alla sua assistente Katherine di fingersi sua moglie.
La sinossi di Just Go with It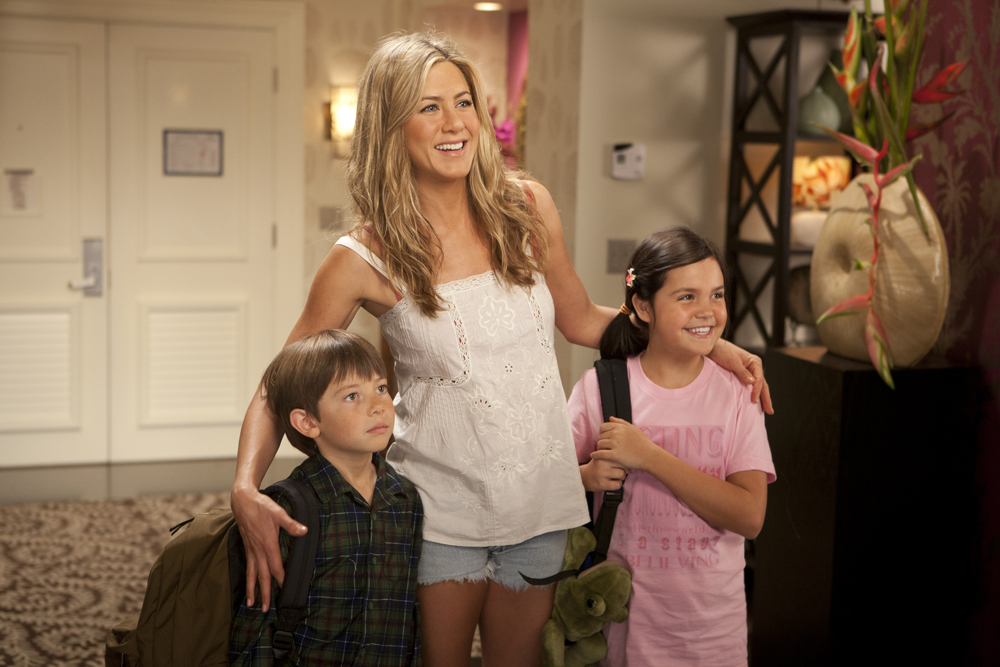 Per anni Danny ha finto di essere sposato per non impegnarsi con le donne. Quando finalmente incontra la ragazza dei suoi sogni si toglie la fede ma lei se ne accorge e vuole incontrare l'ex moglie prima di andare avanti con la relazione. Chi meglio della sua fidata assistente Katherine può impersonare il ruolo della moglie?
Nel cast del film troviamo anche Nick Swardson, Brooklyn Decker, Nicole Kidman, Bailee Madison.