Sarah Dugdale plays Lizzie in Netflix's Virgin River. Season three is now streaming on Netflix! The actress has an interesting and dynamic role in the new episodes. Sarah proves to be a good actress with a bright future.
In Virgin River season three, we've got even more drama in store for our beloved characters. Highlights include, a funeral, a fire, a divorce, a hurricane and a new romance, in a twist-packed season that'll keep fans on the edge of their seats.
Dear Sarah, Nice to meet you!
Virgin River is an amazing show. I just finished watching the season three. I love your character. Lizzie is a determined young woman. How did you prepare for the role?
Thank you! I feel so grateful to be part of such a wonderful show. Once I booked the role of Lizzie I started listening to the audiobooks of the Virgin River book series written by Robyn Carr. I also got to watch season one of the show before it was released on Netflix to get a sense of the production I was joining.
What do you love about Lizzie?
I love her confidence, her brashness, and the fact that she has so much below the surface. I feel like there's a lot more to learn about her and that really excites me.
She's like all us young women. What do you think about that?
I love getting to portray a young woman who isn't perfect and is still figuring it all out. She's always looking for the fun in life which I think is a beautiful quality. Sometimes we can take life a bit too seriously and Lizzie is a good reminder to let your hair down and have fun.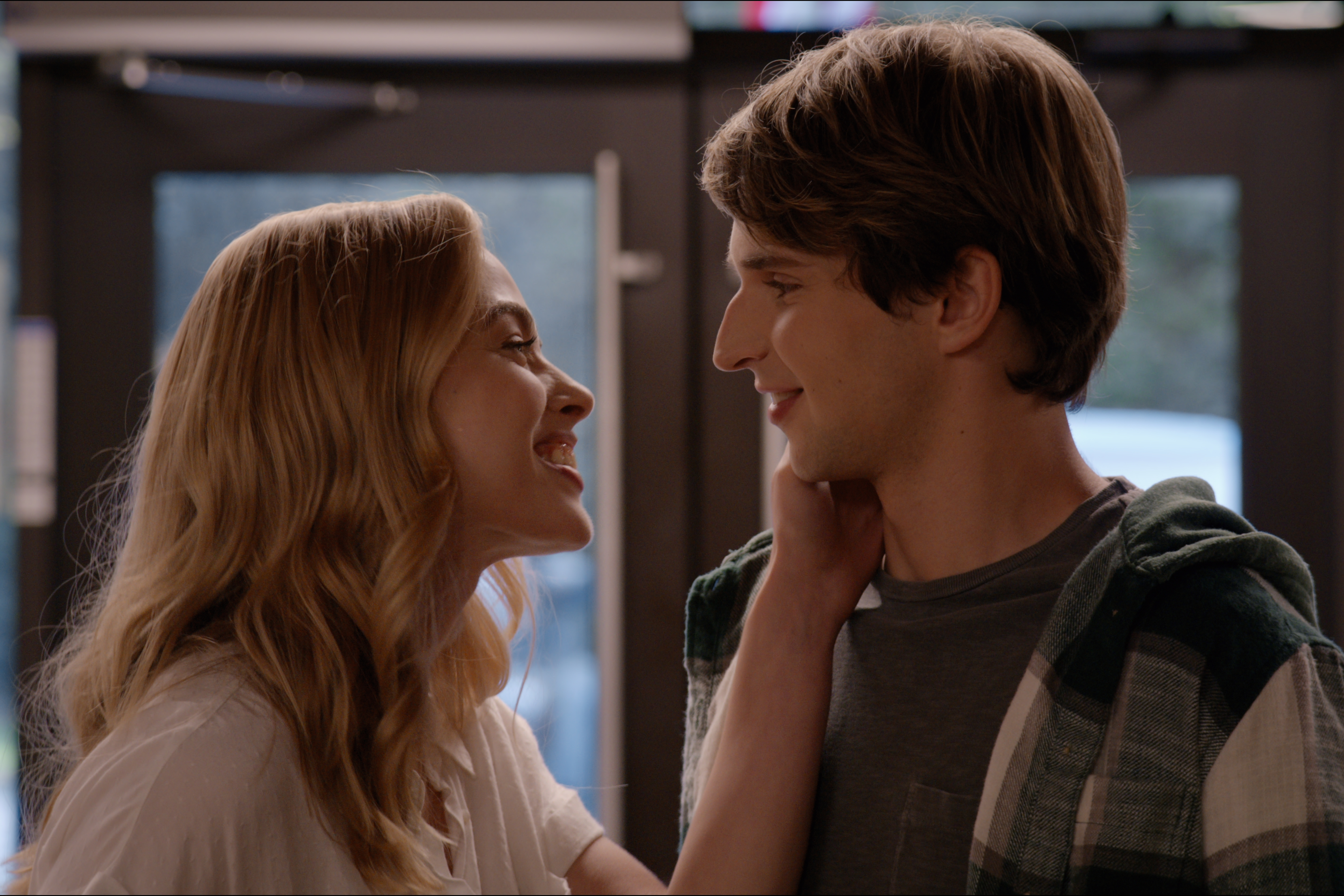 The connection between Lizzie and Ricky is complicated and realistic. What do you make of their relationship?
I'm glad that it hasn't been smooth sailing for them. Their love is young and they have no roadmap for being in an adult relationship. It doesn't feel like a cliche fairytale story. They're both still figuring out what they want and what will make them happy.
You have so many great scene partners. Who are some of your favorite actors on Virgin River?
I feel so fortunate to get to rub elbows with such established and talented actors working on Virgin River. I really enjoyed working with Tim Matheson in season 3. Nicola Cavendish, the actress who plays my Aunt Connie is such a joy to work with as well. She has a wonderfully warm energy and I respect the work that she brings to the table.
How would you describe Virgin River 3?
I would describe season three as an emotional rollercoaster. There is certainly a lot going on but I think this season really focuses on community and how important it becomes in times of need. Virgin River beautifully depicts not only romantic relationships but also the strength of community and lifelong friendships.
Is there a film or a television show that made you fall in love with acting?
I first fell in love with acting through theatre. I did my first musical in grade 6 and gained confidence through performance that I didn't have in my day-to-day life. I was very shy growing up and found joy in the freedom of expression in the arts.
What is your dream role to play?
I would love to do a period piece. It would be so cool to step into a different era and get to wear clothing from it. I've also alway wanted to do a gritty independent film and maybe an action movie down the road.
Do you have people that inspire you?
Yes. I feel fortunate to have so many wonderful and driven people in my life. One of my biggest inspirations has always been my acting coach Deb Podowski. Her guidance and support has been imperative to me getting to where I am today.
What was the last film you watched?
The last film I watched was I Care A Lot. I loved how commanding Rosamund Pike's character was. I also really enjoyed the HBO limited series Mare of Easttown. Kate Winslet blew me away in it.
How would you describe Yourself?
I'd describe myself as a bit of a homebody. I value spending quality time with my family and friends. I love to cook, read, listen to true crime podcasts, spend time in nature and play cards. Oh, and my boyfriend Charlie and I just got a cat so I guess I can add cat mom to the list.
If you were to sum up the word "Freedom" in one image, what would it be?
"Freedom" to me would be being by the water, surrounded by nature, free from the tethers of technology, and being able to be fully present and appreciative of the beauty around me. Those moments of silence and stillness feel like freedom to me.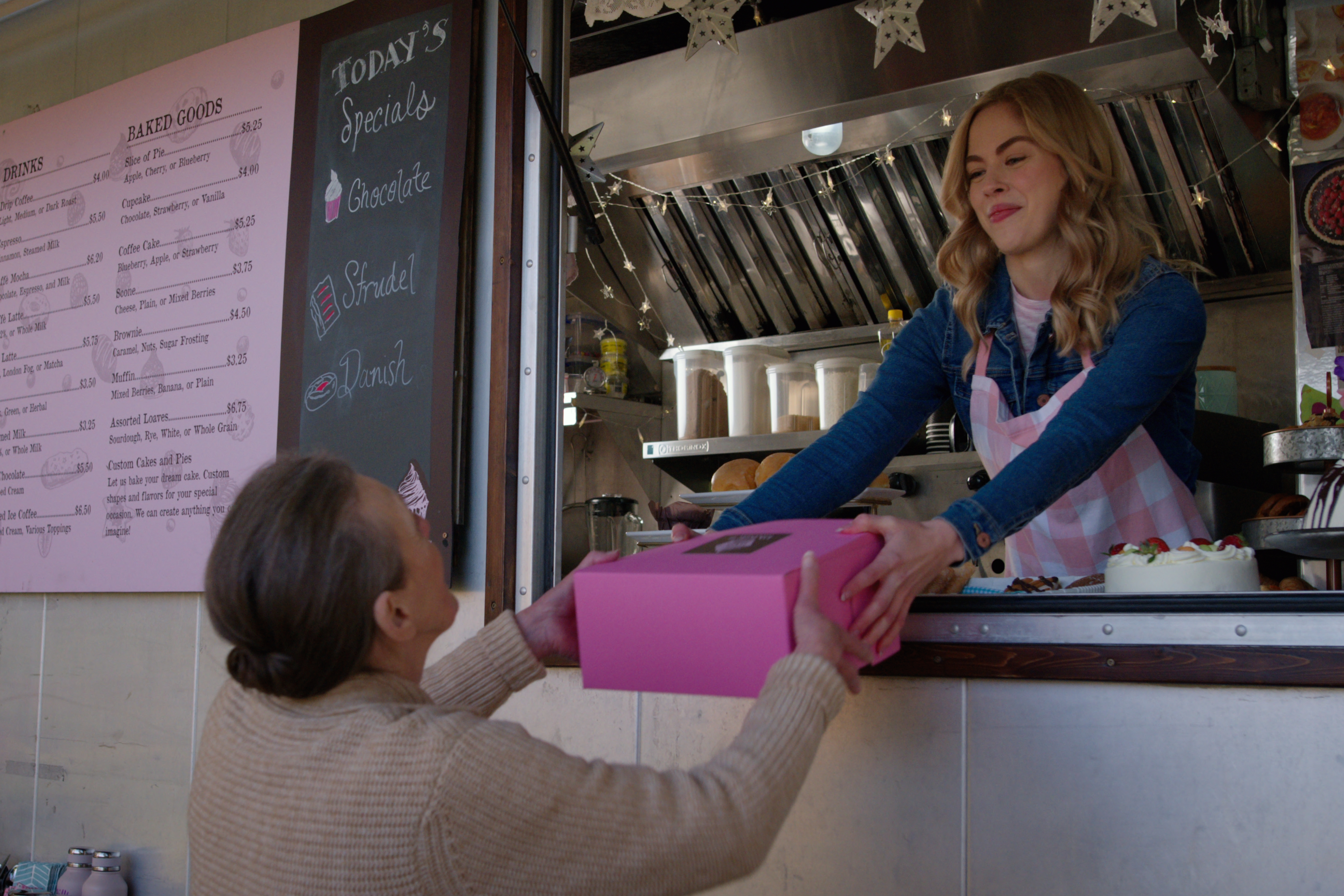 L'intervista a Sarah Dugdale –Virgin River 3
Sarah Dugdale interpreta Lizzie in Virgin River. La terza stagione è disponibile su Netflix! L'attrice ha un ruolo sempre più interessante e dinamico nei nuovi episodi della serie. Sarah dimostra di essere una promettente attrice con un brillante futuro.
Nella terza stagione di Virgin River ancora più drammi attendono i nostri amati personaggi. Un funerale, un incendio, un divorzio, un uragano e una nuova storia d'amore sono alcuni dei momenti clou che animano questa stagione ricca di colpi di scena che terrà i fan inchiodati allo schermo.
Benvenuta Sarah, piacere di conoscerti!
Virgin River è uno spettacolo incredibile. Ho appena finito di vedere la terza stagione. Amo il tuo personaggio. Lizzie è una giovane donna determinata. Come ti sei preparata per questo ruolo?
Ma grazie! Mi sento così grata di far parte di una serie così meravigliosa. Una volta ingaggiata per il ruolo di Lizzie, ho iniziato ad ascoltare gli audiolibri della serie di libri Virgin River scritti da Robyn Carr. Ho anche avuto modo di guardare la prima stagione dello show prima che fosse pubblicato su Netflix per avere un'idea della produzione a cui mi stavo unendo.
Cosa ami di Lizzie?
Amo la sua sicurezza, la sua sfacciataggine ed il fatto che abbia così tanto sotto la sua superficie. Sento che c'è molto altro da scoprire su di lei e questo mi entusiasma davvero.
Sai, credo che lei assomigli a tutte noi giovani donne. Cosa ne pensi?
Adoro interpretare una giovane donna che non è perfetta e che sta ancora cercando di capire tutto. È sempre alla ricerca del divertimento nella vita che penso sia una bella qualità. A volte possiamo prendere la vita un po' troppo sul serio e Lizzie è un buon promemoria per lasciarsi andare e divertirsi.
La connessione tra Lizzie e Ricky è complicata e realistica. Cosa ne pensi della loro relazione?
Sono contenta che non ci sia stata una navigazione tranquilla per loro. Il loro amore è giovane e non hanno una tabella di marcia per avere una relazione adulta. Non sembra un cliché da favola. Entrambi stanno ancora cercando di capire cosa vogliono e cosa li renderà felici.
Hai così tanti ottimi partner di scena all'interno della serie. Chi sono i tuoi attori preferiti in Virgin River?
Mi sento così fortunata a poter lavorare a stretto contatto con attori così affermati e talentuosi che lavorano all'interno di Virgin River. Mi è piaciuto molto lavorare con Tim Matheson nella terza stagione ed anche con Nicola Cavendish, l'attrice che interpreta mia zia Connie. Per me, è una tale gioia poter lavorare con lei. Ha un'energia meravigliosamente calorosa e rispetto il lavoro che porta avanti.
Ma come descriveresti Virgin River 3?
Descriverei la terza stagione come una specie di ottovolante emotivo. C'è sicuramente molto da guardare, ma penso che questa stagione si concentri davvero sulla comunità e su quanto sia importante nei momenti di bisogno. Virgin River descrive magnificamente non solo le relazioni romantiche, ma anche la forza della comunità e delle amicizie di una vita.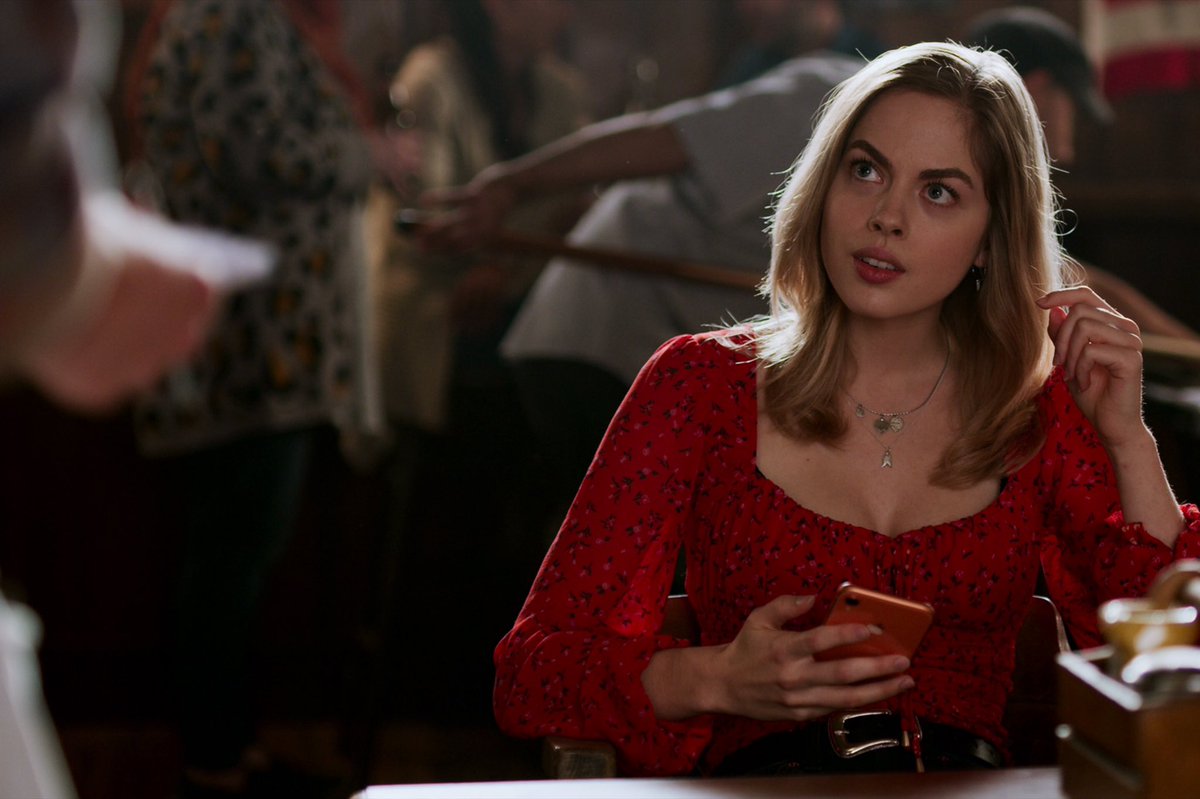 C'è un film oppure una serie che ti ha fatto innamorare della recitazione?
Mi sono innamorata per la prima volta della recitazione grazie al teatro. Ho fatto il mio primo musical quando frequentavo la classe 6 ed ho acquisito una sicurezza attraverso delle prestazioni che non facevo nella mia vita quotidiana. Ero molto timida, crescendo ho trovato gioia nella libertà di espressione che hanno le arti.
Hai persone che ti ispirano?
Sì. Mi sento fortunata ad avere così tante persone meravigliose e di supporto nella mia vita. Una delle mie più grandi ispirazioni è sempre stata la mia insegnante di recitazione Deb Podowski. La sua guida e il suo supporto sono stati fondamentali per me, per arrivare dove sono oggi.
Quale è stato l'ultimo film che hai visto?
L'ultimo film che ho visto è stato I Care A Lot. Ho adorato quanto fosse imponente il personaggio di Rosamund Pike. Mi è piaciuta molto anche la serie limitata di HBO Mare of Easttown. Kate Winslet mi ha lasciata senza fiato.
In che modo ti descriveresti?
Mi definirei un po' pantofolaia. Apprezzo trascorrere del tempo di qualità con la mia famiglia ed i miei amici. Amo cucinare, leggere, ascoltare podcast che trattano crimini realmente accaduti, trascorrere del tempo nella natura e giocare a carte. Oh, io e il mio ragazzo Charlie abbiamo appena preso un gatto, quindi credo di poter aggiungere di essere la mamma di un gatto alla lista.
Se dovessi riassumere la parola "Libertà" in un'immagine, quale sarebbe?
Per me, la "libertà" significa stare vicino all'acqua, circondata dalla natura, libera dai vincoli della tecnologia. Poter essere pienamente presente e apprezzare la bellezza che mi circonda. Quei momenti di silenzio e quiete rappresentano la libertà per me.