Simone Ashley ha conquistato la candidatura agli HCA TV Awards 2022. L'attrice ha ottenuto così la nomination nella categoria Best Actress in a Streaming Drama Series per la sua interpretazione nella seconda stagione di Bridgerton. La cerimonia di premiazione si terrà al The Beverly Hilton sabato 13 agosto 2022, mentre l'evento in streaming si svolgerà domenica 14 agosto. Accanto a Simone Ashley, tra le candidate troviamo Jennifer Aniston per The Morning Show, Laura Linney per Ozark, Victoria Pedretti per You, Britt Lower per Severance, Ming-Na Wen per The Book of Boba Fett.
HCA TV Awards 2022: Simone Ashley conquista la candidatura come miglior attrice per Bridgerton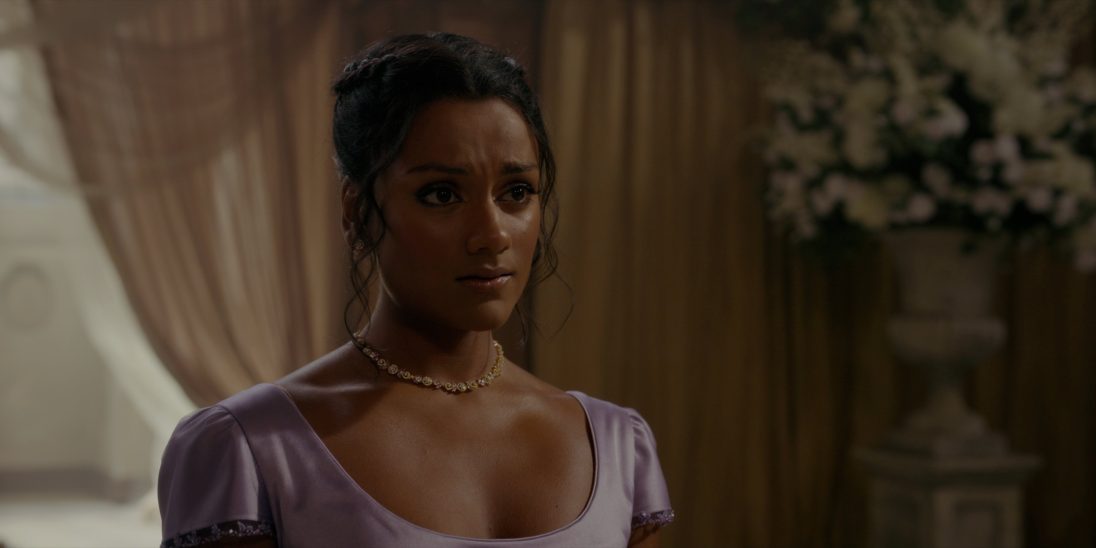 Simone Ashley ha incantato i telespettatori di tutto il mondo grazie al suo coraggioso ruolo di Kate Sharma nel secondo capitolo della serie Netflix, creata da Chris Van Dusen e tratta dai romanzi di Julia Quinn. In una recente intervista a Los Angeles Times, parlando del suo personaggio, Simone Ashley ha raccontato: «Penso che ciò che ho amato di Kate quando ho iniziato a leggere le sceneggiature fosse quanto fosse onesta con se stessa, con i suoi valori. Non era interessata al playboy o al ragazzo che tutte le ragazze vogliono. Penso che sia andata molto più in profondità di così e volesse qualcosa con molto più valore. Ed era molto dedita alla sua famiglia. Penso che sappia il suo valore. Sa di essere incredibilmente intelligente, attenta, che non deve essere performativa, che è molto realizzata. E mi piacciono le persone con quel senso di mistero, perché penso che devi guadagnarti la fiducia per arrivare a tutto ciò. Penso che la cosa incredibile di Kate sia che è stata umanizzata e non è sempre perfetta e forte. Lei commette errori. È vulnerabile. Lei è in viaggio. Ha un'intuizione emotiva e un cuore così forti. Ed è quello che amavo di lei».