Honest. Talented. Mehmet Y?lmaz is a brilliant actor who is loved by people. He plays Musa in the surprising series Ask Mantik Intikam. His character is a good and loyal friend. He's always there to help Ozan. With his performance, the artist shows us how important it is to support the people we love in life.
For Chiffon Magazine, Mehmet shared the magical moments on set and how he prepared to play Musa.
Chiffon Magazine meets Mehmet Yilmaz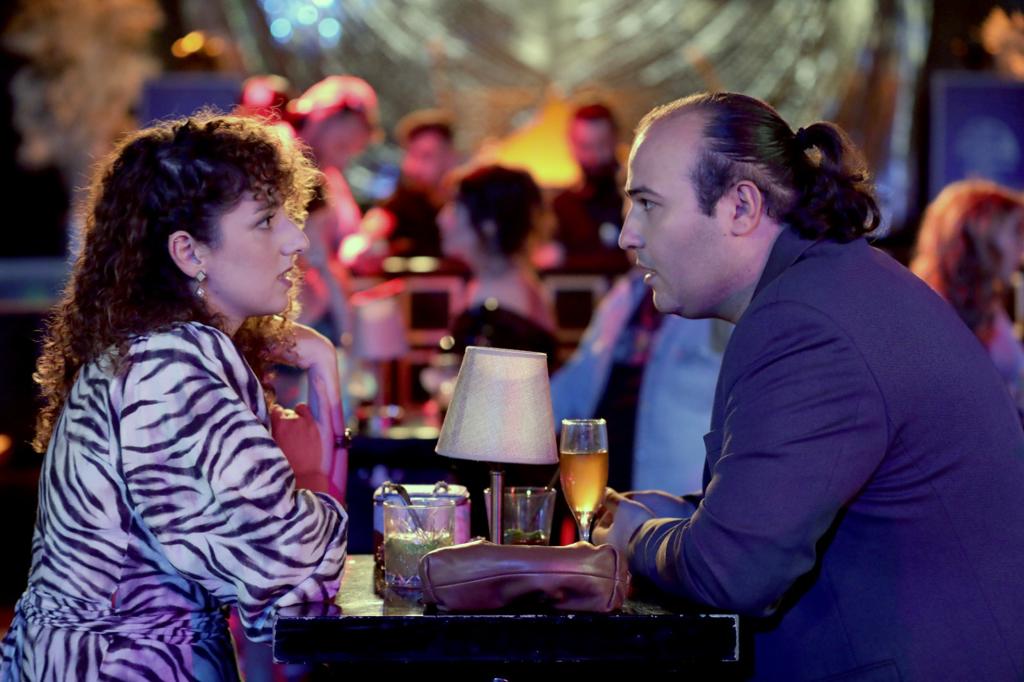 Welcome, Mehmet. I'm very happy to meet you. I love your character. Musa is a true, loyal friend. How would you describe your character?
Hi, Anna, nice to meet you too. Musa is one of the people we don't meet much nowadays. He doesn't have a lot of evil in him. He does not have unnecessary prejudices. But he is a man who likes to observe. This is how we can sum up how it makes me feel and what I'm trying to reflect on.
What did you learn from Musa that you can bring to others?
Nothing 🙂 Musa is a piece created by the screenwriters and filled with me. Outside of the set, I try not to think about Musa as much as possible. Thus, Mehmet's truth does not affect Musa. For this reason, there is no learning-based interaction between us.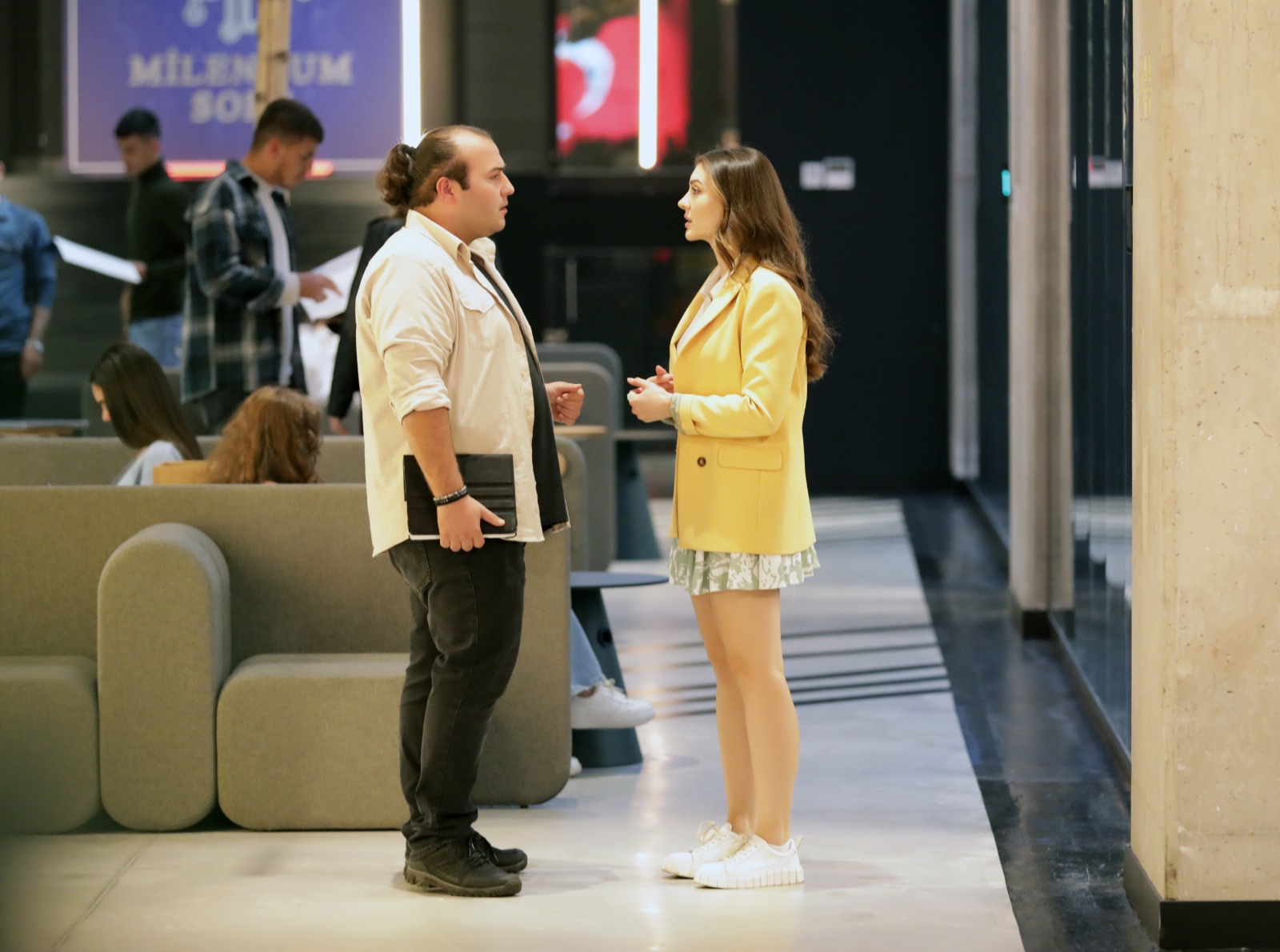 What was the most challenging scene to shoot?
It's the first shooting day! What was that! This was my first front-of-camera experience. I was only doing theater before. I had nothing to do with the camera. I also had no knowledge of set functioning. This was not something I was taught at school. I was very nervous because I didn't know what to go through. I felt like I didn't know anything about acting. I even forgot to breathe. I'm a person who can usually learn by making mistakes. So I think I made all the mistakes that could have been made on that first shot:) And at that point I had 4 great chances. ?lhan ?en – Burcu Özberk and our directors Murat Öztürk – Deniz Bulut Güner. Even if my scenes with her are few, it is a great pleasure to play with Burcu Özberk. Every time we get together, I decide to learn something from her. On the one hand, if she noticed that I was nervous, she immediately relieved me. Murat Özturk approached me with a great understanding. He said that what I was going through was very normal. Then the 2nd day of the first episode, Deniz Bulut Güner came to me. I didn't have a very good mood. I was still hesitating in front of the camera. He's seen me at the theater before. He just made 2 sentences and left. The meaning of the sentences he has told me were very big and special for me. That's why I won't share it. But that day, my thoughts became clear and I was relieved. And the last person ! ?lhan Sen. It's the best thing this year has brought to my life. It was the light at the end of the tunnel at all the moments I was lost.I guess I should thank him here for putting up to me in the first moments.
The Friendship between Ozan and Musa is strong and profound.
What do you think Ozan sees in Musa?
Musa and Ozan are more than friends. They're brothers now. I don't think Musa is any different from Elif for Ozan. They know and understand each other very well. So even if they argue, there are no hard feelings at the end of the day. Musa is a safe place for Ozan. "Sus Musa" has become a hashtag on social media. People love it. I am sure that Ozan and Musa also loved it. Because Ozan says it, because he knows that Musa is telling the truth. #SusMusa 🙂
How is it working with Ilhan Sen? Tell me about your experience working with him.
It's not possible to talk about Ilhan briefly. When I saw the cast of the series, I did not know ?lhan. Later I learned that he was born in Shumen. This was something very meaningful to me. Because my family was also from the Turks who had migrated from Shumen. It is very difficult for two people from Shumen to come across the same job. When we went to the reading rehearsal, I looked for him. I just went next to him and i asked him "Are you from Shumen?" .He said yes. I said I am from Shumen too. I remember his eyes shining. There is only a 1 month age difference between ?lhan and my brother. Some features are very similar. From the first minute I felt as if I had always known him. This created an incredible bond between us. We haven't met our mothers yet, but they will probably look familiar 🙂 As I said, It's not possible to talk about Ilhan briefly. ?lhan is an amazing person. That's it!
Musa and Zeyno are so sweet. What do you think about their love? How is it working with Sevda Ba??
Musa and Zeyno are like pieces that complement each other. Zeyno is more mobile, agile. Musa is generally a logical person. However, when he sees Zeyno, the situation is reversed because of his love for her 🙂 We have a very good friendship with Sevda. A great partner. If her luck allows, she will be one of the unique actresses in the future.
What is your favorite thing about A?k Mant?k ?ntikam? Why do people love this story, in your opinion?
In my opinion, people loved this series because it is a great production, a good script, good directors, a good set team and great actors combined. All of the team is my favorite 🙂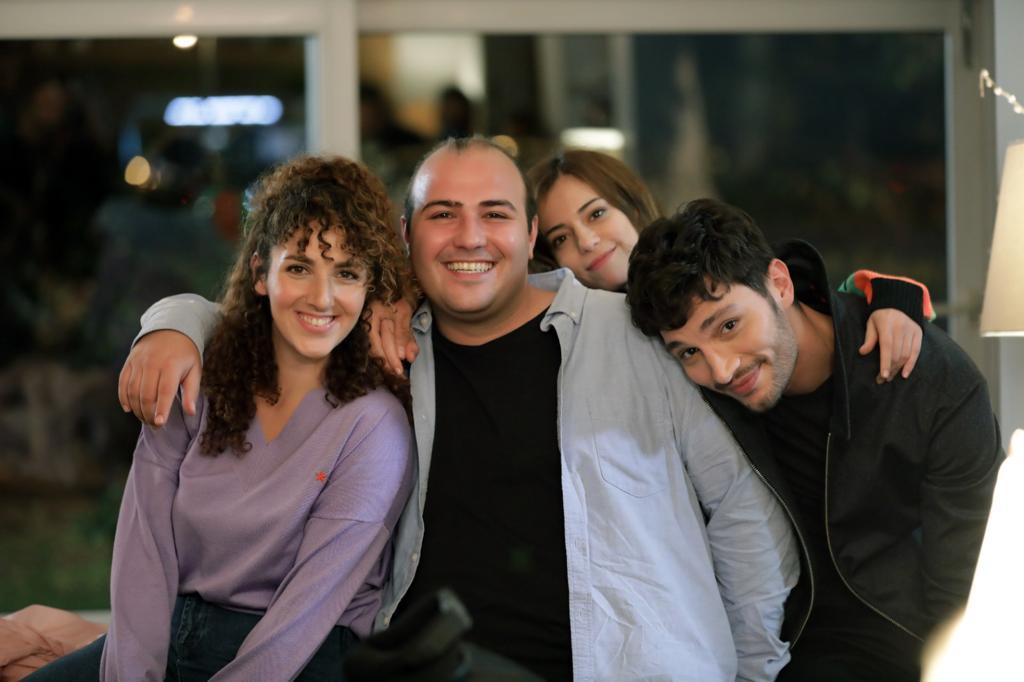 When did you first realise that you wanted to become an actor?
I was 15 if I remember correctly. Initially, I was looking at it as a hobby. As time passed, it turned into a passion.
What kinds of characters make you want to be in a project?
It is very difficult to decide on just one thing. I believe it can be nice to have different experiences in different roles. That's why I want to play every role!
Do you have people that inspire you? Actors or filmmakers who inspired you?
This is a very variable thing for me. Every person I met has added something different to me. Recently, I had the opportunity to follow Öner Erkan and Cem Zeynel K?l?ç closely regarding my work. They are very good at their job and that inspires me. But I don't know what will happen tomorrow.
What is the meaning of Art, in your opinion?
Art is a journey for me. To the past, present or future. It's like an abstract ancient memory.