La star della serie di successo di Netflix Bridgerton, è stata scritturata per un nuovo progetto. Dopo aver ottenuto il consenso della stampa e del pubblico per il delicato e coraggioso ruolo di Daphne nella serie Bridgerton, l'attrice sarà la protagonista del film Sky The Colour Room.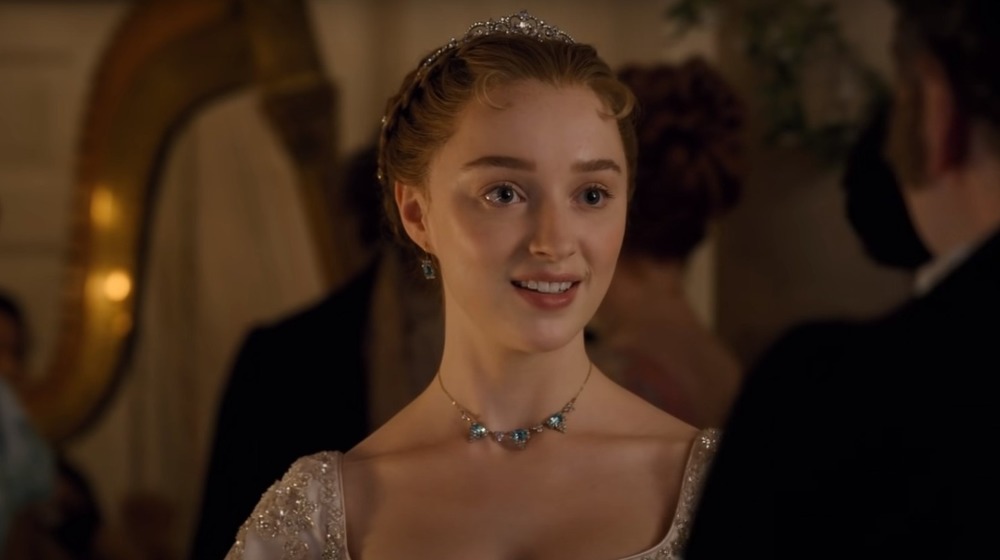 La Dynevor sarà nel film accanto a Matthew Goode, l'amato attore della serie A Discovery of Witches – Il manoscritto delle streghe.
Secondo quanto riportato da Deadline, Phoebe Dynevor interpreterà Clarice Cliff, un'operaia determinata che lavora in un'industria di ceramica in Gran Bretagna. La ceramista, realmente esistita, è stata un'artista molto importante nel 1922.
The Colour Room verrà prodotto da Caspian Films, Sky e Creative England. Il progetto cinematografico è basato sulla sceneggiatura, già vincitrice del BAFTA Rocliffe di Claire Peate. A dirigere l'opera ci sarà la regista Claire McCarthy.
Il corposo cast vanta tra i nomi anche: David Morrissey, Darci Shaw, Kerry Fox e Luke Norris. Le riprese di The Colour Room inizieranno alla fine di marzo e si svolgeranno nella cornice di Stoke-on-Trent e Birmingham. Pare che il film uscirà nelle sale cinematografiche e su Sky Cinema entro la fine del 2021.