Dakota Johnson incanta il Festival del Cinema di Venezia 2021. L'attrice è la protagonista, insieme ad Olivia Colman, della pellicola The Lost Daughter. Sul red carpet dell'anteprima del film, Dakota si è presentata con un luminoso abito Gucci che ha evidenziato, ancor di più, la sua innata eleganza. Luminosa, fiera e felice di presentare la sua Nina, il personaggio tratto dal brillante romanzo La figlia oscura di Elena Ferrante, l'artista è stata diretta per la prima volta da Maggie Gyllenhaal.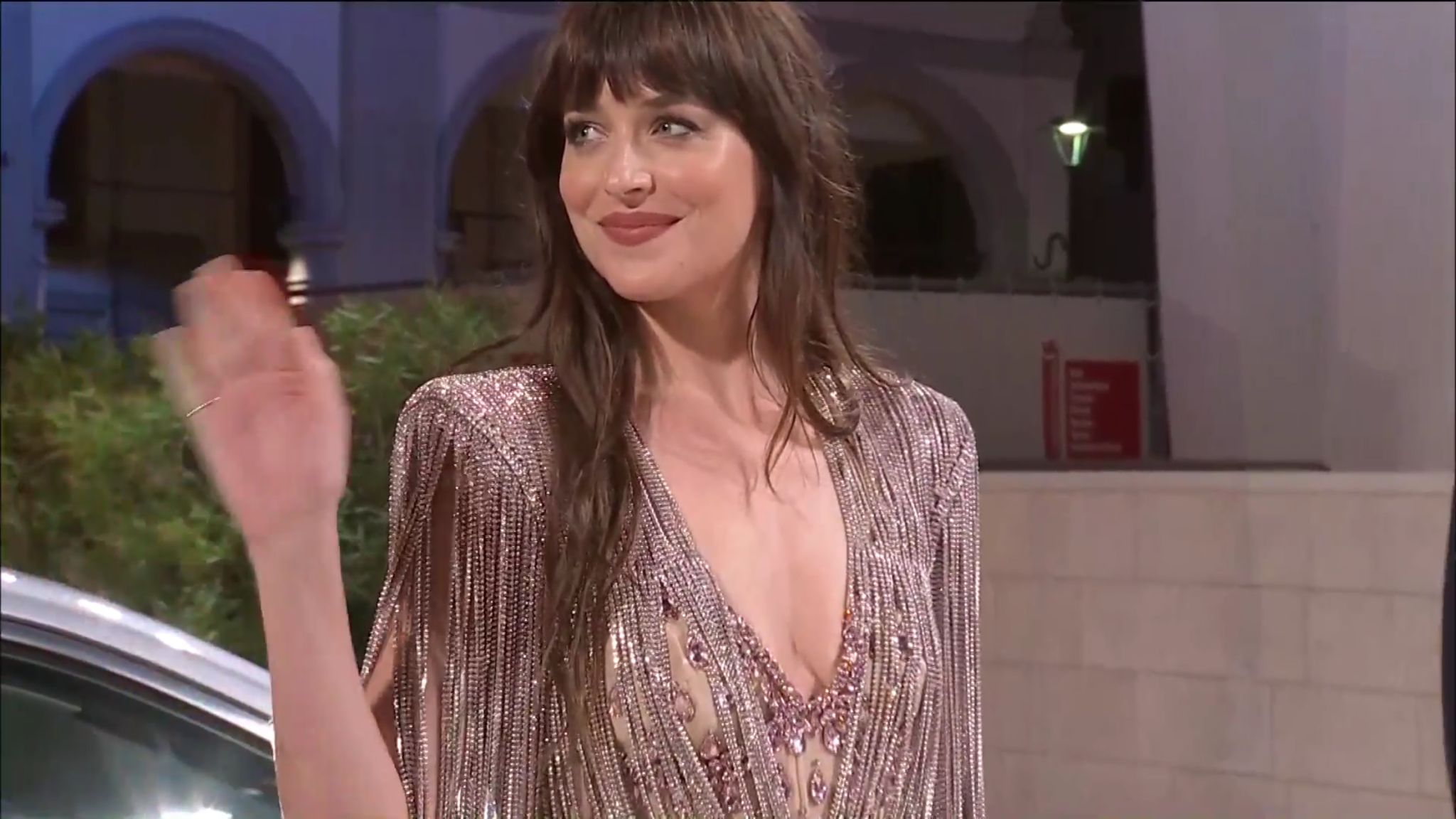 Sul red carpet, Dakota Johnson ha raccontato così l'intenso personaggio di Nina in The Lost Daughter:
"Mi sono completamente fidata di Maggie. Volevo essere tutto quello che lei aveva bisogno che io fossi. Volevo che Nina fosse selvaggia. Non penso che sia naif. Lei è frustrata, arrabbiata, stanca. Non ama più non essere vista. Sono molte le donne che condividono questo suo stato d'animo. Maggie ha dipinto un ritratto perfetto per me".
The Lost Daughter, attualmente, è in concorso al Festival di Venezia 2021. Nel cast troviamo anche Jessie Buckley e Paul Mescal.
Durante una vacanza al mare da sola, Leda (Olivia Colman) rimane incuriosita e affascinata da Nina, una giovane madre e dalla sua figlioletta mentre le osserva sulla spiaggia. Turbata dal loro irresistibile rapporto, (e dalla loro chiassosa e minacciosa famiglia allargata), Leda è sopraffatta dai suoi stessi ricordi personali provati nelle prime fasi della maternità.