Sandra Oh approda su Netflix. Dopo aver conquistato il pubblico di Grey's Anatomy e dopo essere diventata la protagonista dell'acclamata serie Killing Eve, l'attrice è arrivata sull'ambita piattaforma con il dramedy La direttrice (The Chair). Il progetto, composto da sei episodi, segue le vicende della direttrice del dipartimento di inglese di un'importante università.
La sinossi di La direttrice – The Chair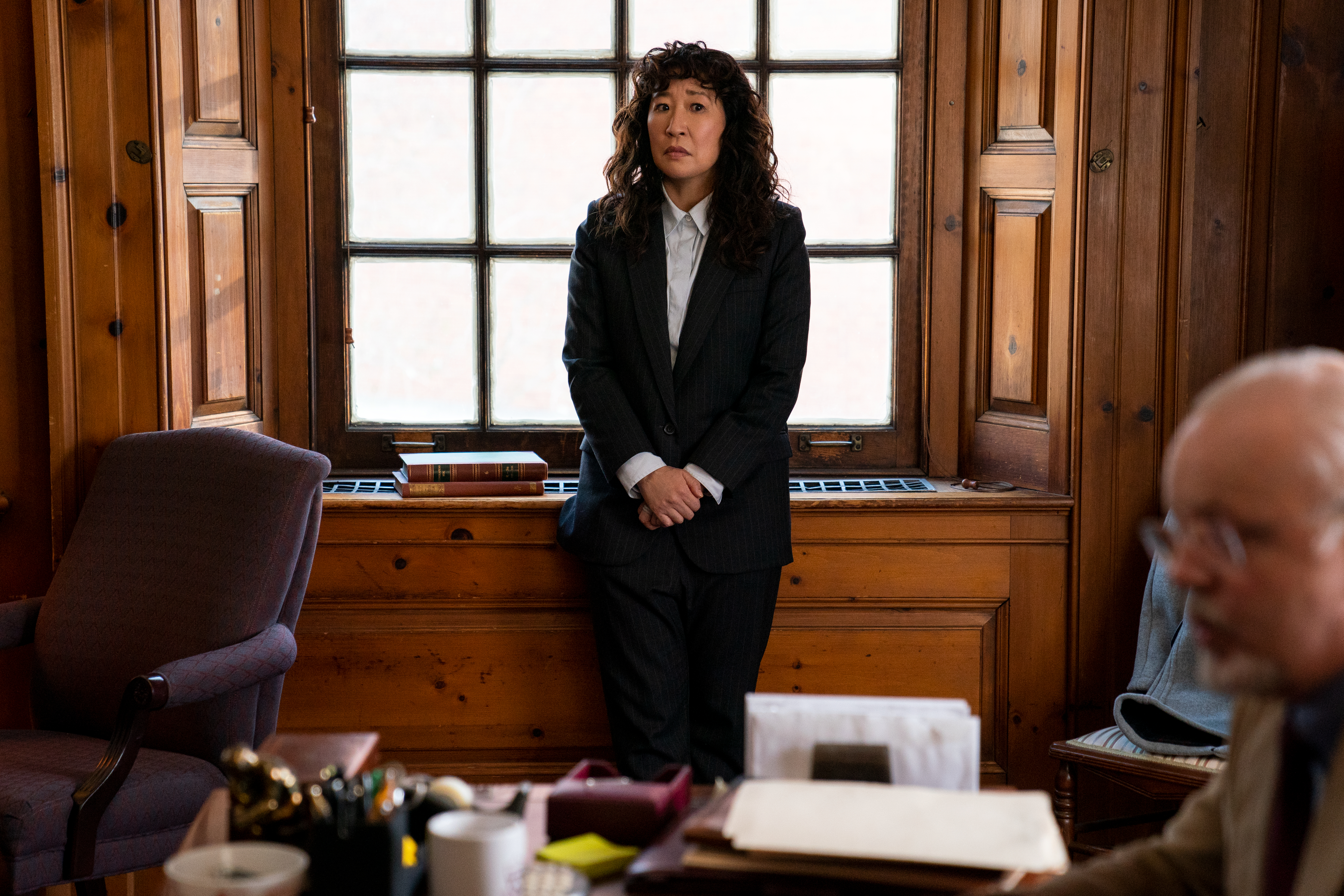 La direttrice segue la dottoressa Ji-Yoon Kim (Sandra Oh) nel suo nuovo ruolo a capo della facoltà di inglese della prestigiosa Pembroke University. Ji-Yoon si ritrova ad affrontare una serie di sfide uniche come prima donna a capo del dipartimento, nonché una dei pochi collaboratori non bianchi dell'università.
Nel cast troviamo: Jay Duplass (professor Bill Dobson), Holland Taylor (professoressa Joan Hambling), Bob Balaban (professor Elliot Rentz), Nana Mensah (professoressa Yaz McKay), David Morse (rettore Paul Larson), Everly Carganilla (Ju-Hee "Ju Ju" Kim).
Amanda Peet è la sceneggiatrice, showrunner e produttrice esecutiva di The Chair, ruolo nel quale è affiancata da Sandra Oh, David Benioff, D.B. Weiss, Bernie Caulfield e Daniel Gray Longino. La sceneggiatura è scritta da Amanda Peet insieme ad Annie Julia Wyman, Richard E. Robbins, Jennifer Kim e Andrea Troyer, mentre la regia è curata da Daniel Gray Longino.