STARZPLAY, il servizio di streaming premium internazionale di Starz, annuncia che la terza stagione dell'acclamata serie The Girlfriend Experience del regista premio Oscar® Steven Soderbergh sarà disponibile da domenica 2 maggio. Il progetto sarà sulla piattaforma Starzplay in Europa, America Latina e Giappone. Il trailer ufficiale e il poster sono stati rilasciati durante il Festival South by Southwest (SXSW). La serie è scritta e diretta dalla regista tedesca di fama internazionale Anja Marquardt, mentre viene prodotta da Philip Fleishman (The Girlfriend Experience). La protagonista di The Girlfriend Experience è l'attrice brasiliana-americana Julia Goldani Telles.
La terza stagione è stata lanciata, in anteprima mondiale, nella selezione ufficiale di SXSW. Mentre, il primo episodio sarà disponibile per tutti i frequentatori virtuali del SXSW per tutta la durata del festival.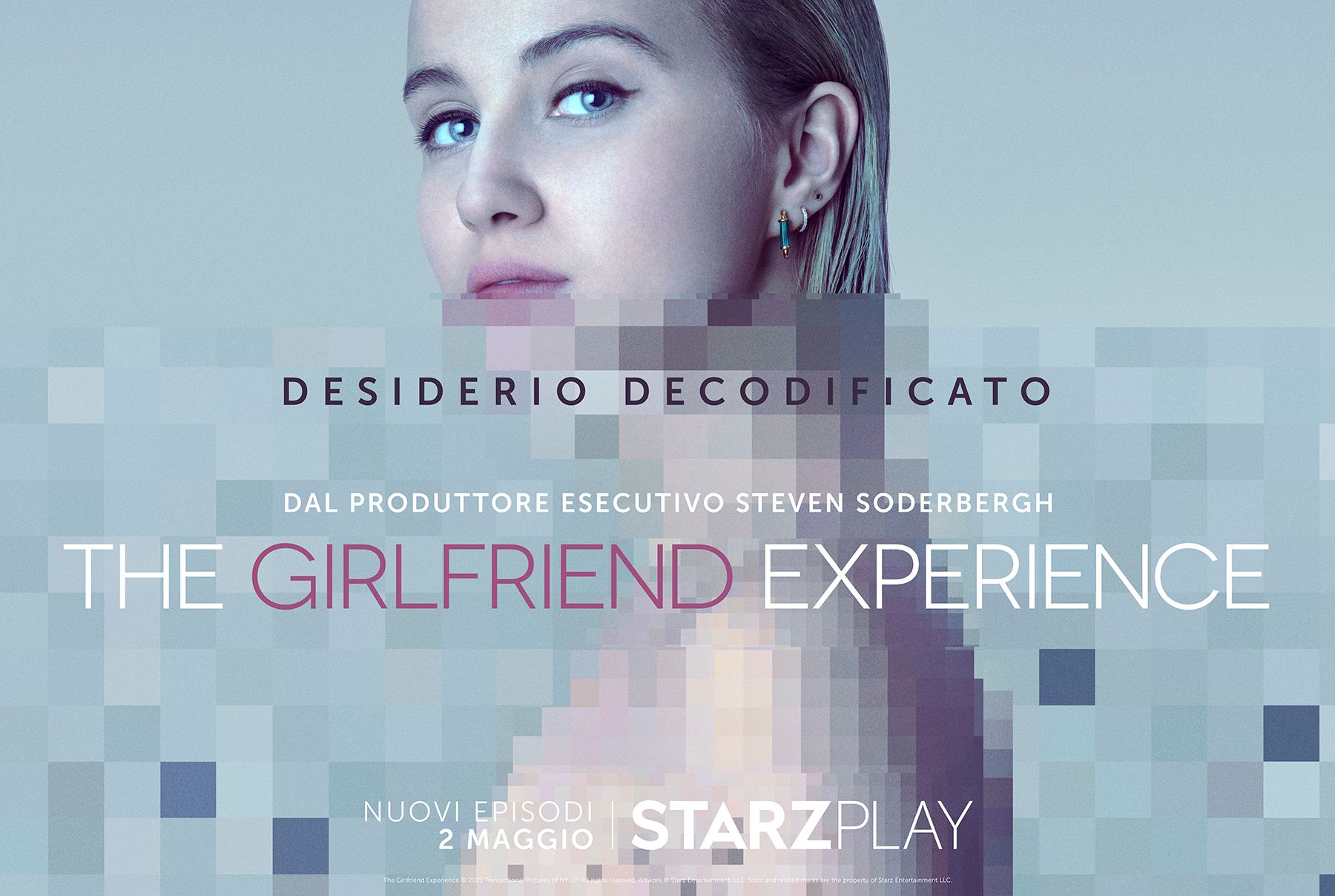 The Girlfriend Experience 3
La serie è ambientata nel mondo tecnico-scientifico di Londra. La storia segue le vicende di Iris (Julia Goldani Telles), una specializzanda in neuroscienze. Nel momento in cui comincia ad esplorare il mondo transazionale di The Girlfriend Experience, Iris impara rapidamente che le sue sessioni con i clienti, le possono fornire un interessante vantaggio nel suo mondo lavorativo. Questo la porta a chiedersi se le sue azioni siano guidate solo dal suo volere o anche da qualcosa di diverso. In questo modo, la donna comincia un profondo percorso di esplorazione.
Steven Soderbergh e Philip Fleishman sono i produttori esecutivi della serie insieme a Jeff Cuban e ad Anja Marquardt. La serie include 10 episodi ed è una produzione Transactional Pictures of NY LP in associazione con Extension 765 e Magnolia Pictures.
Foto di apertura The Girlfriend Experience 3 ©EdMiller