Dakota Johnson, Paul Mescal e Maggie Gyllenhaal parteciperanno al New York Film Festival per presentare The Lost Daughter. Il cast del film presenterà una proiezione della pellicola e parteciperà ad un panel Q&A il prossimo 29 settembre.
Recentemente, Maggie Gyllenhaal ha conquistato il Festival di Venezia 2021. The Lost Daughter ha ottenuto il premio per la miglior sceneggiatura alla Mostra Internazionale d'Arte Cinematografica di Venezia. L'opera prima della regista è tratta dal romanzo di
grande successo La figlia oscura di Elena Ferrante. Olivia Colman e Dakota Johnson sono le protagoniste di un'intensa storia sulla maternità e sulla libertà personale.
La sinossi di The Lost Daughter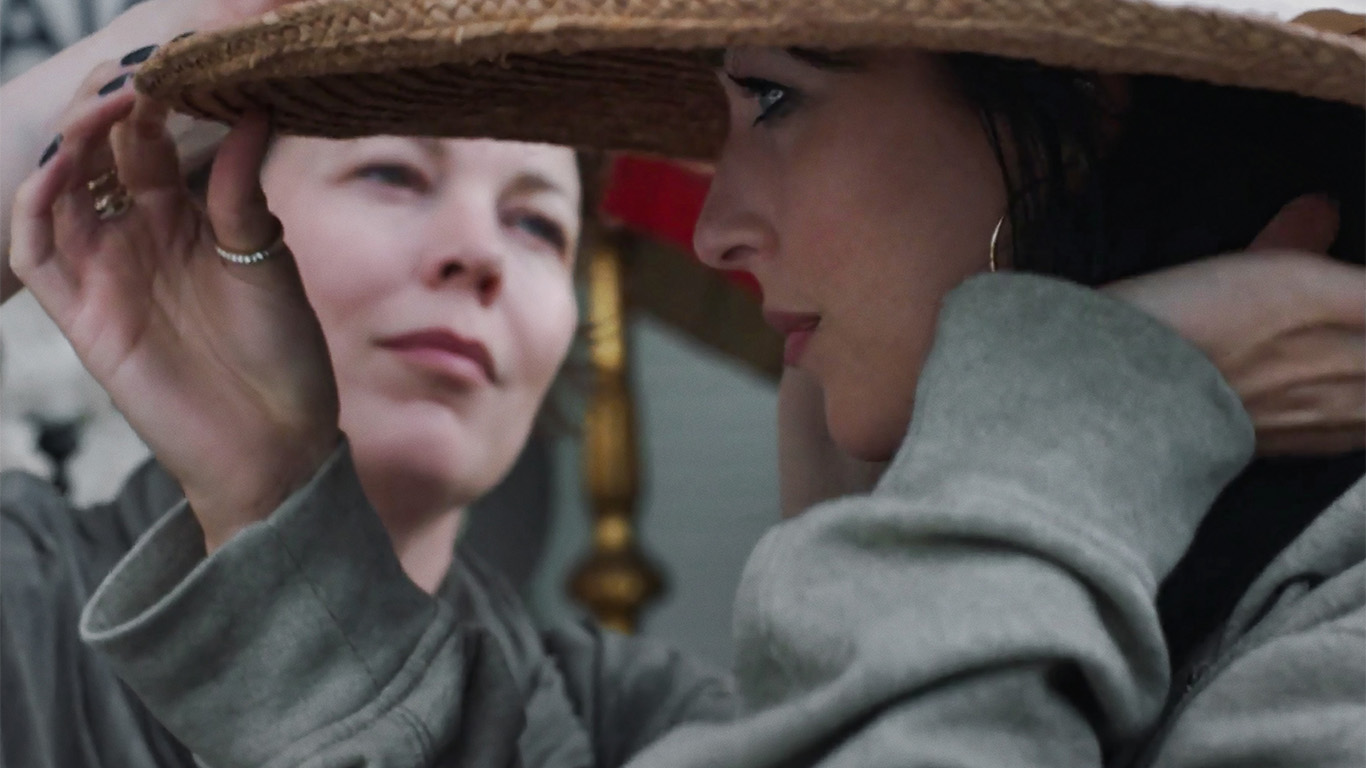 Sola in una località di mare, Leda (Olivia Colman) osserva ossessivamente Nina (Dakota Johnson), una giovane madre e la figlia in spiaggia. Turbata dalla complicità del loro rapporto (e dalla loro famiglia, chiassosa e sinistra), Leda è sopraffatta dai ricordi legati allo sgomento, allo smarrimento e all'intensità della propria maternità. Un gesto impulsivo catapulta Leda nello strano e minaccioso universo della sua stessa mente, in cui è costretta a fare i conti con le scelte anticonformiste fatte quando era una giovane madre e con le loro conseguenze.