Reese Witherspoon è approdata sul set di Where The Crawdads Sing con Daisy Edgar-Jones. L'attrice ha voluto visitare il set della pellicola di cui è produttrice e con entusiasmo ha condiviso su Instagram alcuni momenti del suo incontro con la protagonista Daisy Edgar-Jones.
Reese ha raccontato su Instagram la meravigliosa giornata che ha trascorso, scrivendo: "Che incredibile giornata è stata. Ho visitato, per la prima volta, il set di Where The Crawdads Sing. Questa storia ha un posto così speciale nel mio cuore. Vedere che tutto prende vita è una vera magia del cinema! Tra la splendida location, design dettagliato e cast & crew fantastici, credo di aver detto 'wow' 579 volte. Mi ha davvero fatto piangere ogni cosa. Non vedo l'ora di condividere più dettagli di questo progetto con tutti voi".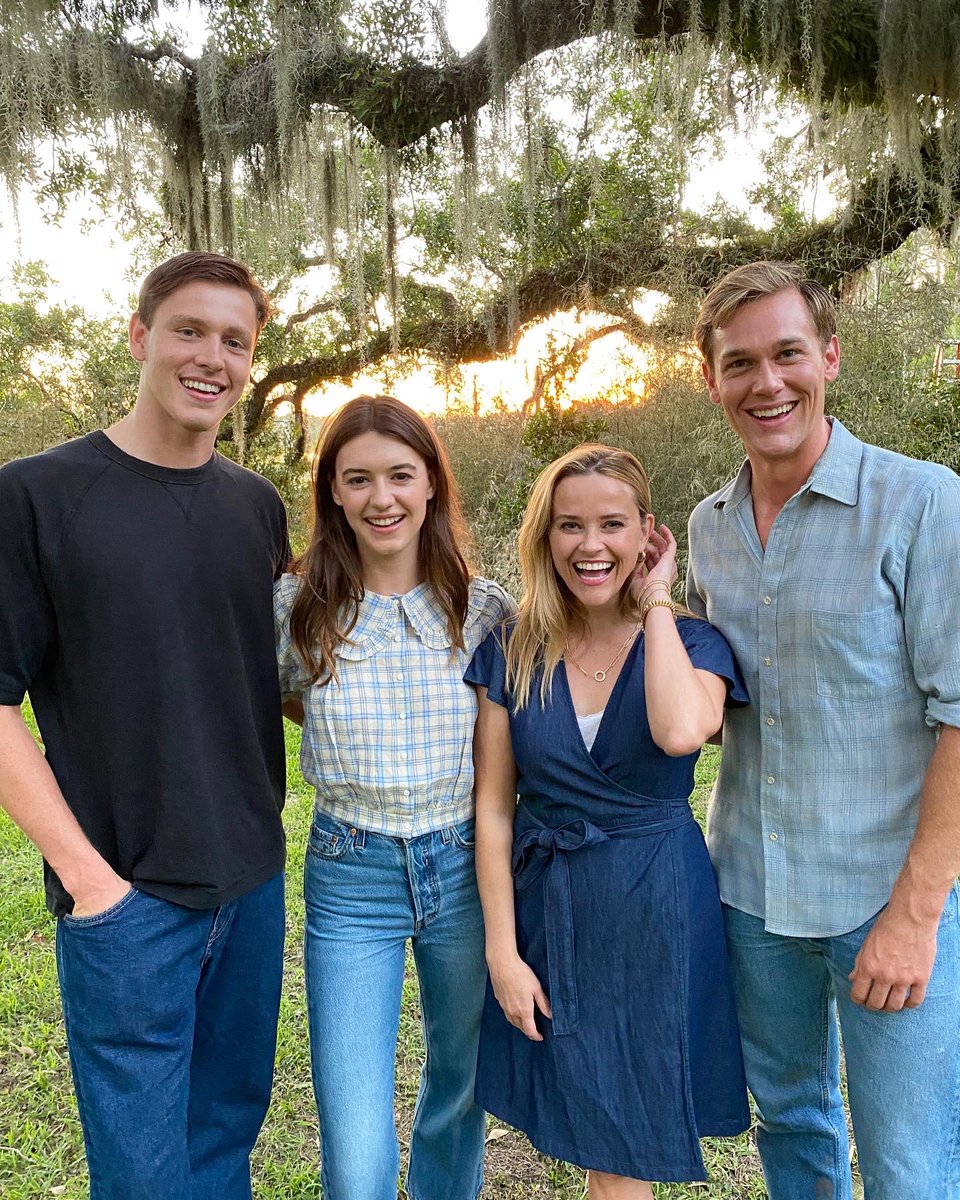 Where the Crawdads Sing è tratto dall'omonimo romanzo della scrittrice Delia Owens. Reese Witherspoon e Lauren Neustadter stanno producendo il film per Hello Sunshine. I produttori esecutivi sono Jon Wu, Rhonda Fehr e Betsy Danbury. Oltre a Daisy, nel cast, troviamo anche: Garrett Dillahunt, David Strathairn, Taylor John Smith, Harris Dickinson, Michael Hyatt, Sterling Macer Jr.
La pellicola è ambientata nella metà del XX secolo. Una giovane donna di nome Kya cresce nelle paludi fuori dalla sua piccola città, dopo essere stata abbandonata dalla sua famiglia. Quando l'ex fidanzato di Kya viene trovato morto, la ragazza viene immediatamente ritenuta dalla gente del posto e dalle forze dell'ordine la responsabile dell'omicidio. Sony Pictures ha annunciato che Where the Crawdads Sing uscirà nei cinema il 24 giugno 2022.