A sorpresa, Netflix ha rilasciato la prima immagine ufficiale di Imelda Staunton nei panni della Regina Elisabetta, nell'attesa quinta stagione di The Crown. Le riprese della serie di Netflix, prodotta da Left Bank Pictures, sono iniziate da alcune giorni in Inghilterra.
Imelda Staunton prende così il posto di Olivia Colman ed interpreta l'iconica Regina D'Inghilterra. Il cast di The Crown 5 sarà sorprendente. Lesley Manville interpreterà la principessa Margaret, mentre Jonathan Pryce sarà il principe Filippo. Elizabeth Debicki sarà la principessa Diana. Dominic West è indosserà i panni del principe Carlo.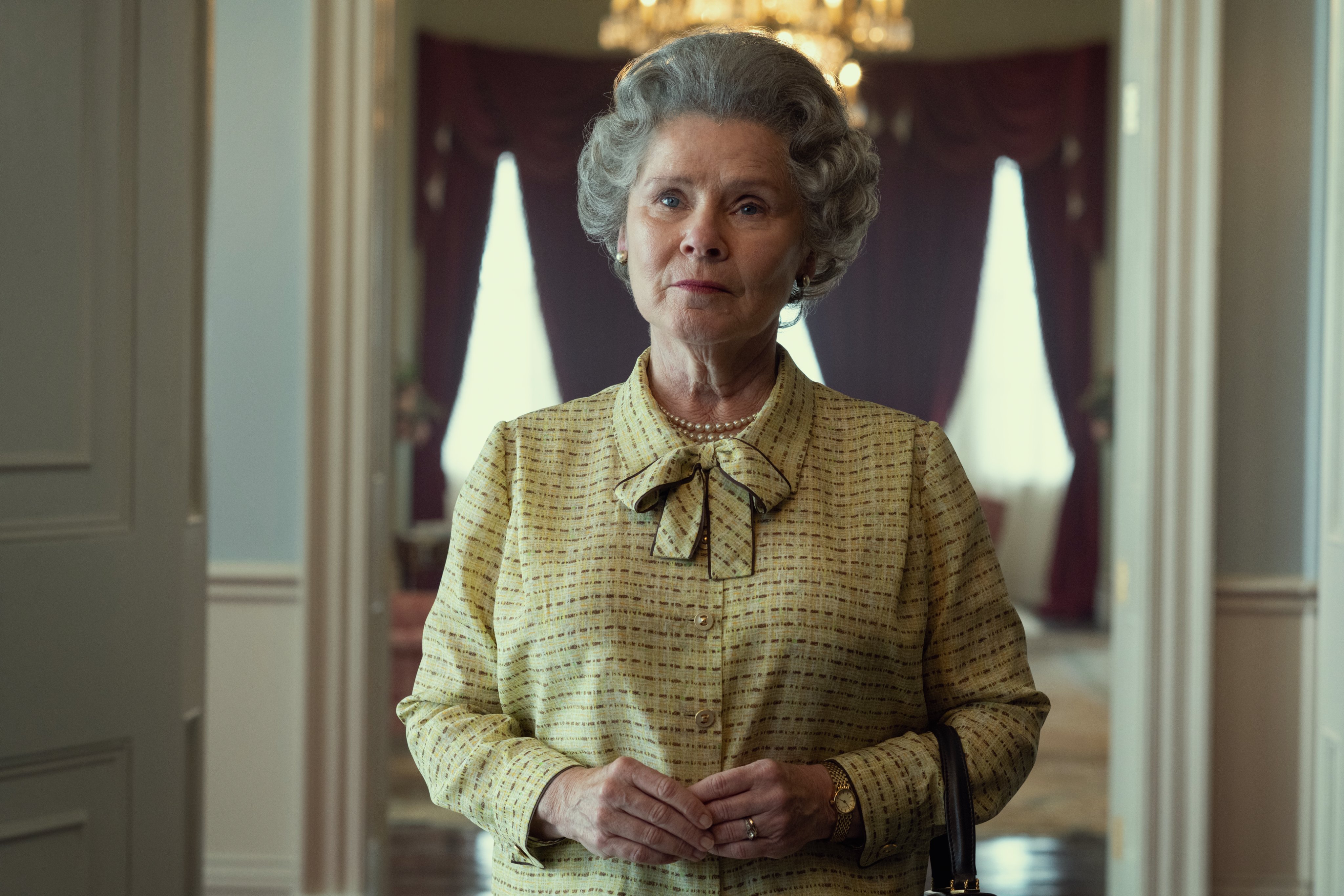 La quinta stagione racconterà la complessa separazione di Diana e Carlo. The Crown mostrerà l'intervista che Diana rilasciò alla BBC nel 1995 , dove la Principessa parlò della relazione tra Charles e Camilla affermando: "Eravamo in tre in questo matrimonio, quindi era un po' affollato".
Ancora non sappiamo chi interpreterà Camilla nella quinta stagione di The Crown. Secondo alcuni rumors sarà Olivia Williams a prendere il posto del premio Oscar Emerald Fennell, che ha interpretato Camilla nelle stagioni tre e quattro di The Crown.